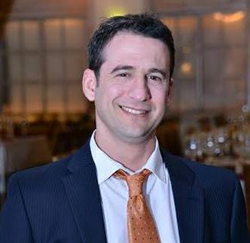 TYLER, Texas (PRWEB) October 11, 2018
As you might suspect, a keyless deadbolt replaces the traditional key with a numerical code. Keyless deadbolts eliminate the possibility of forgetting or losing a key, and they allow homeowners to easily change the code whenever they want. A battery backup protects the system from power outages, and some keyless deadbolts can even merge seamlessly with alarm systems and smart homes.
Numerous different models of keyless deadbolts are available today at a wide range of price points, each with its own features, benefits, and drawbacks. With so many different choices, homeowners are advised to work with a professional locksmith to decide just which product will meet their family's unique needs.
For October 2018, Texas Premier Locksmith is offering all Tyler residents 10% off keyless deadbolts. To take advantage of this promotion, simply call the Tyler location at (979) 476-9418 and mention this offer.
About Texas Premier Locksmith
Texas Premier Locksmith has established a strong reputation as one of the top-rated Tyler locksmiths. For immediate assistance, call Texas Premier Locksmith in Tyler at (903) 502-4696, stop by the storefront at 2411 West Erwin St. Tyler, TX 75702, or visit the website at http://www.txpremierlocksmith.com.