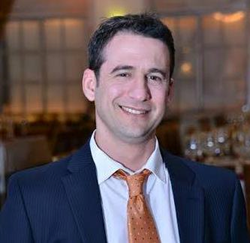 DALLAS (PRWEB) October 11, 2018
Broken locks can cause extreme emotions. Frustration and annoyance can quickly turn to fear and anger. Locks are the last line of defense for the home, and a broken lock can put the home's contents and occupants in danger. At such times, it is vital to have a trusted locksmith standing by. Texas Premier Locksmith's experienced and highly trained technicians can complete residential locksmith projects on a same-day basis.
For October 2018, the company is offering all Dallas residents a 10% discount on same-day lock repair and replacement services. Just mention this offer when calling for assistance.
About Same-Day Lock Repair and Replacement
Texas Premier Locksmith takes pride in its ability to repair or replace any type of residential lock, including keyed deadbolts, smart locks, screen door locks, and even sliding door locks. Technicians first conduct a thorough assessment to determine whether the lock can be repaired or should be replaced. Customers are provided with a full analysis and cost breakdown before any work commences.
To take advantage of this offer, call (972) 301-2292 today to schedule an appointment.
About Texas Premier Locksmith
Texas Premier Locksmith has established a strong reputation as a top-rated Dallas locksmith company. For immediate assistance, call the Texas Premier Locksmith Dallas location at (972) 301-2292. For more information, visit the storefront at 6959 Arapaho Rd, Ste 108, Dallas, TX 75248 or visit the website at http://www.txpremierlocksmith.com/.