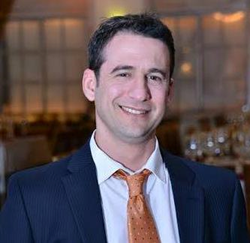 AUSTIN, Texas (PRWEB) December 14, 2020
Texas Premier Locksmith is offering new homeowners in the Austin area complimentary home security consultations in December 2020.
Crime has been on the rise nationwide. Combine this with the fact that burglaries and break-ins are more common during the holiday season and it's easy to see why so many new homeowners are feeling on edge about the security of their new homes. Do they need an alarm system? Should they rekey all their locks? The security professionals at Texas Premier Locksmith are pleased to offer help.
Through the end of December, Texas Premier Locksmith will provide free home security consultations for any new homeowner in Austin and the surrounding areas. There's no better time for a security overhaul than when homebuyers first move into their home and now all they need to do to receive a professional security consultation is call Texas Premier Locksmith's Austin location to set up an appointment.
A security expert will visit the home and evaluate its current security measures and offer homeowners recommendations for improvements. Whether or not homeowners decide to pursue these improvements, the consultations from Texas Premier Locksmith are performed free of charge as a courtesy to those new to the area.
Texas Premier Locksmith's residential security services include:

Alarm installation, repair, and monitoring
Safes
Panic buttons
Smoke detectors
Motion detectors
Nanny cameras
Surveillance cameras
Access control systems
Electronic locks
Smartphone home security systems
Intercom systems
In addition to their residential security services, Texas Premier Locksmith can provide homeowners with other standard locksmith services, including rekeying locks, installing new locks, and emergency lockout service.
Texas Premier Locksmith is trusted by Austin residents for its transparent pricing, professional service, and state-of-the-art security systems. The free residential security consultation for new homeowners can be booked anytime during the month of December.
About Texas Premier Locksmith
Texas Premier Locksmith provides professional locksmith services in Austin, TX and the surrounding areas. Learn more about the business by visiting https://txpremierlocksmith.com, calling (512) 893-5811, or stop by their location at 600 West 28th St. Suite 105, Austin, TX 78705