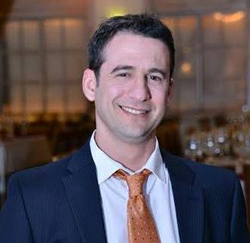 DALLAS (PRWEB) March 11, 2020
Texas Premier Locksmith is excited to add a new service to its growing list of locksmith and security offerings: garage door repair services in Dallas, Texas.
Homeowners often take their garage door openers for granted—until they stop working. Prompt service is a must, not only for the sake of convenience but also for the security of the home. Many people overlook the importance of a secure garage, but countless burglars gain entry to their victims' homes through unsecured garages. Some of the options offered with Texas Premier Locksmith's new garage door services include:
Garage door installation, including both the doors themselves as well as garage door mechanisms
Programming garage door openers
Garage door repairs
Replacing lost garage door openers
Texas Premier Locksmith's skilled technicians are able to install and repair garage doors from all manufacturers, including international brands as well as those that are no longer in business. This eliminates the hassle for homeowners who aren't sure of the manufacturer of their garage door in order to find a brand-specific repair service. The technicians at Texas Premier Locksmith are able to work on existing homes, remodels, as well as new construction in Dallas.
Texas Premier Locksmith is a local locksmith company owned and operated by proud Texans. With same-day emergency services, licensed and insured technicians, and the highest quality materials, Texas Premier Locksmith is the first choice of countless homeowners in Dallas and the surrounding areas.
About Texas Premier Locksmith
Texas Premier Locksmith provides expert locksmith services in Dallas, TX and its surrounding suburbs. Learn more about their services by visiting https://txpremierlocksmith.com, calling 972-301-2292, or stopping by their storefront at 6959 Arapaho Rd., Suite 125, Dallas, TX 75248.