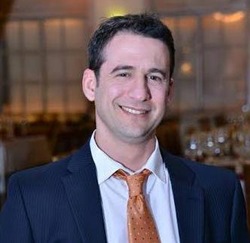 AUSTIN, Texas (PRWEB) October 18, 2019
The discount on residential locksmith services is being offered only through the Austin location of Texas Premier Locksmith. It is one of the 10 locations of the company located throughout the state, including locations in Austin, College Station, Corpus Christi, Dallas, Houston, Killeen, and Waco.
The 10% discount is available to new and existing customers of Texas Premier Locksmith throughout the month of October, including during regular service hours on Halloween. Many residential lockouts occur during the month of October, as people are more likely to spend time outside because of the nicer weather and may forget their keys. Plus, Halloween parties, neighborhood fall festivals, and trick or treating events can also create situations where lockouts occur.
Texas Premier Locksmith offers a wide range of residential locksmith services, in addition to lockouts. This includes:

Lock installation
Lock repair
Rekeying locks
High security locks
Keyless deadbolts
Screen door locks
Gate locks
Marshall evictions
Pick resistant locks
Smart locks
To participate in the offer, homeowners should call the Austin location of Texas Premier Locksmith directly at (903) 502-4696 and mention this offer to the dispatcher.
About Texas Premier Locksmith
Texas Premier Locksmith has established a strong reputation as one of the top-rated Austin locksmiths. For immediate assistance, call the Texas Premier Locksmith Austin location at (512) 893-5811. For more information, visit the storefront at 600 West 28th St. Suite 105, Austin,TX 78705 or visit the website at http://www.txpremierlocksmith.com/.