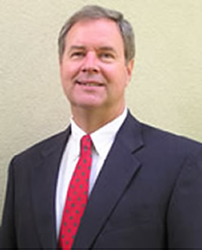 Some businesses are considering new, alternative, or complementary programs for their hiring needs, and diversity/inclusion efforts are a priority.
DALLAS (PRWEB) August 17, 2020
In recent weeks, the country has experienced a significant increase in the attention paid to diversity and inclusion. This is not a new topic of conversation, but it represents issues which have been addressed differently by organizations. Many companies have developed extensive diversity and inclusion programs over several years. Other organizations have begun to address the issues in their hiring and development efforts. Still other companies have attempted to pursue new programs only to be frustrated by a lack of success or by other business needs taking priority.
Carl Taylor, an Executive Recruiter based in Dallas, Texas and President of Carl J. Taylor & Co. knows that currently, most companies are trying to get their business restarted and/or ramped up. As a part of this process, he notes "that each organization will deal with its people needs based on its own experience, and it may consider new or rededicated initiatives as a part of these people decisions." Taylor says that "some businesses are considering new, alternative, or complementary programs for their hiring needs, and diversity/inclusion efforts are a priority."
A company must have a genuine long-term commitment to diversity hiring. A superficial effort or a temporary interest will not be successful and may negatively impact the company's reputation in the marketplace. Organizations which have made the commitment have seen benefits, including recruiting advantages and business successes (new customers and more sales). Their diversity and inclusion programs address ethnicity, gender, geography, age, disability and/or other factors, specifically based on their needs, their business, and the future they envision for their company.
Organizations with a commitment to diversity are initiating or expanding their programs for identifying and attracting appropriate candidates for Boards of Directors, senior and mid-level management positions, technical experts, as well as line and staff openings. Some smaller companies which may not be as far along in their diversity efforts are creating advisory boards to enhance their knowledge and progression.
These companies know that finding the right people for leadership positions has been difficult in recent years, and they realize that this challenge will continue as business resumes. The increased awareness of diversity and inclusion hiring will contribute to the challenge of identifying and attracting the right people who will make a difference in their organizations.
Carl Taylor is a Dallas executive search and recruitment expert with over 25 years of experience in the recruitment industry. Carl J. Taylor & Co., an executive search and recruiting firm, has successfully completed challenging assignments for key board of director, management, and supervisory level positions in Texas and around the country. To learn more about Carl J. Taylor & Co., call (972) 490-7697 or visit the firm's website at https://www.carltaylorco.com.