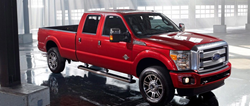 ARLINGTON, Texas (PRWEB) October 25, 2018
Back in July of this year, a new used dealership opened its doors at 4711 Turner Warnell Road in Arlington. Instead of being just another run-of-the-mill used car dealership, however, Texas Truck Barn decided it was going to deal only with pickup trucks. Furthermore, those pickup trucks were going to have to be equipped with diesel powertrains.
Fast forward a few months and Texas Truck Barn is thriving. With several trucks now in its inventory, the dealership is able to offer a wide range of diesel pickups including GMC Sierra models with the Duramax engine, Dodge Ram trucks and even a Toyota Tacoma. Perhaps more than anything the inventory is filled out with plenty of used Ford Super Duty diesel trucks.
In addition to offering a wide range of these pickup trucks to shoppers looking for something specific, the staff at Texas Truck Barn would be happy to purchase diesel pickup trucks from sellers looking to get rid of theirs as well. In addition to purchasing its inventory from other dealerships, Texas Truck Barn buys trucks from private parties as well, and there's no pressure to purchase something else when selling to them.
With a constantly rotating inventory, this is a dealership that truck enthusiasts will certainly want to check out. Shoppers and sellers alike can view the dealership's inventory and much more at its website, http://www.texastruckbarn.com. Those with specific questions can direct them to the sales staff at 214-949-6227.