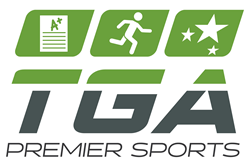 Being the leader in golf and tennis introductory programs and the first to incorporate STEAM into a youth sports curriculum, 2019 saw us restructure our offering to allow sports minded entrepreneurs the ability to own any combination of our sports
LOS ANGELES (PRWEB) February 06, 2020
TGA Premier Sports (TGA), the go-to brand for introducing children to sports and the nation's most prolific provider of in-school- and community-based youth sports enrichment programs, has been named to Entrepreneur's Franchise 500® ranking, a distinction that the publication says indicates TGA is among companies "that continue to evolve to keep going strong year after year."
The 41st annual Franchise 500® appears in the January 2020 issue of Entrepreneur with TGA Premier Sports at No. 460 on the list. More than 1,100 companies applied for Franchise 500® consideration, which made the selection process the most competitive to date. Using a proprietary ranking formula called its "Five Pillars of the Franchise 500", Entrepreneur analyzed key business factors when evaluating franchise opportunities, including costs and fees, size and growth, support, brand strength and financial strength and stability.
According to Entrepreneur, "More than forty years after the very first Franchise 500® ranking, the franchise industry is still going strong and more competitive than ever." TGA was also listed among companies included in Entrepreneur's list of "Hottest Franchise Categories for 2020," in the Fitness Businesses category.
"It's an honor to be recognized on Entrepreneur's Franchise 500® list. At No. 460, it makes us work even harder to climb the ladder businesswise while impacting youth and families in their communities through sports. Being the leader in golf and tennis introductory programs and the first to incorporate STEAM into a youth sports curriculum, 2019 saw us restructure our offering to allow sports minded entrepreneurs the ability to own any combination of our sports that best suits their passion and needs of their local community," says Joshua Jacobs, CEO of TGA Premier Sports.
The accolades continued to roll in with TGA's recent inclusion in Franchise Business Review's list of the "11 Top Rated Youth Sports Franchises Worth Investing In." TGA came in at No. 2 on that ranking. Franchise Business Review surveys hundreds of franchisees, every year, from dozens of youth sports franchise brands. FBR then rates the top brands in the category based solely on franchisee satisfaction.
TGA believes "Sports Change Lives" and its franchise owners bring a think globally but act locally mantra to their businesses. TGA presently offers Golf, Tennis, Cheerleading, Flag Football, Floor Hockey, Lacrosse, Ultimate, and Volleyball programming opportunities. Through TGA's Player Pathway to Success, TGA programming is designed to create a passion for sports at an early age and encourage today's youth to Keep Playing!®.
Learn more at http://www.playtga.com.
About TGA Premier Sports
TGA Premier Sports (TGA) is a leading introductory and recreational youth sports programming company specializing in Golf, Tennis and Team Sports (Cheerleading, Flag Football, Floor Hockey, Lacrosse, Ultimate, and Volleyball). Through an innovative franchise business model, TGA empowers passionate entrepreneurs to impact the lives of youth and families by bringing youth sports enrichment programs into their communities.
TGA franchises can be found in more than 77 markets across 28 states, as well as internationally in Canada and Spain. Its continued growth has impacted over 825,000 youth and made these sports available to 1.75 million families through its education-based programs and the TGA Sports Foundation, which provides access for all children and promotes the physical, educational, social, and character-building elements of these sports.
For more information about TGA Premier Sports, visit http://www.playtga.com or follow @TGA_Sports on Twitter.