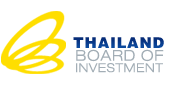 "The rankings reflect the dynamic economy and the favorable business environment that attracts FDI in Thailand."
BANGKOK (PRWEB) June 24, 2019
Thailand has moved up five spots and ranked 25th in the 2019 IMD World Competitiveness Rankings report, which rated global economies for their economic performance, government efficiency, business efficiency, and infrastructure development. Additionally, Thailand was named one of the top easiest places to do business in Asia, according to the TMF Group's report. The 29th prime minister of Thailand, Prayut Chan-O-Cha, who was elected by the majority of votes last week, noticed that the improved rankings were mainly driven by increased cooperation between the government and the private sector to improve the efficiency of the investment environment, as well as higher spending on research and development activities.
"Thailand's improved economic performance, government efficiency, and the infrastructure development in the Eastern Economic Corridor (EEC), the industrial heart of the region, led to improved rankings of the Kingdom," said Mr. Chokedee Kaewsang, Deputy Secretary General of the Thailand Board of Investment (BOI). "These rankings reflect the dynamic economy and the favorable business environment that attracts FDI in Thailand."
Currently, the five major EEC infrastructure projects totaling 650 billion baht (20.8 billion USD) are expected to be awarded in June. The megaprojects comprise a high-speed railway linking three major airports worth 225 billion baht (7.07 billion USD), U-Tapao aviation city worth 290 billion baht (9.3 billion USD), a maintenance, repair and overhaul facility worth 10.6 billion baht (340 million USD), the third phase of Laem Chabang seaport worth 114 billion (3.7 billion USD), the third phase of Map Ta Phut port worth 55.4 billion baht (1.8 billion USD).
Under the megaprojects plan, U-Tapao Airport will increase its total capacity from 5 million to 54 million passengers in the next 30 years. A new passenger terminal and runways will be built to support the expansion. In support of aviation city, BOI on May 28th approved a draft contract to build a high-speed rail connecting the country's three major airports of Don Mueang, Suvarnabhumi, and U-Tapao.
The EEC investment scheme is due for completion by 2025 and expected to turn the eastern provinces of Chon Buri, Rayong and Chachoengsao into technological, manufacturing and service hubs connected to ASEAN neighbors by land, sea, and air.
About BOI
The Thailand Board of Investment (BOI) is the investment promotion agency for Thailand that facilitates foreign direct investment. BOI's services are free of charge and customized to help business succeed in Thailand. For more information, please visit http://www.boi.go.th and http://www.thinkasiainvestthailand.com.