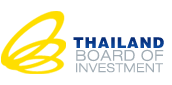 Thailand offers EV companies a compelling business case and market for growth.
BANGKOK (PRWEB) September 05, 2018
The Thailand Board of Investment announces new investment packages and privileges for EV companies to establish operations in the Eastern Economic Corridor (EEC).
Commonly referred to as the "Detroit of the East", Thailand is one of the world's foremost automobile producers, currently ranked 12th. Electric vehicle production is one of the Thai auto industry's fastest growing subsectors. According to analysts, the number of electric cars to be produced in Thailand is expected to grow to 1.2 million by 2036.
Thailand offers EV companies a compelling business case and market for growth; the Kingdom's energy policy is helping establish a complete EV ecosystem that includes EV manufacturers as well as the companies that build the infrastructure to supply power to EV vehicles. Furthermore, the Kingdom offers easy access to China, whose industrial policy is also dedicated to developing a robust domestic market for electric vehicles.
"Our supportive government policies and substantial assistance in the form of tax and non-tax incentives make Thailand the top destination for foreign investors in the automotive industry," said Mr. Chokedee Kaewsang, Deputy Secretary General, Thailand Board of Investment (BOI). "We look forward to remaining at the forefront of global automobile production and attractive electric vehicle production to the country by way of these incentives."
Under Thailand's current tax incentive program, available to auto manufacturing and auto parts companies, qualified EV companies are now eligible from five to eight years of corporate tax exemption and exemption of import duties on machinery. Manufacturers producing more than one key EV component may have an additional year of tax exemption per key component, capped to a maximum of 10 years. Deadline for application submission is December 31, 2018.
Thailand has already seen an increase in applications for electric vehicle projects. The Thailand Board of Investment reports that it has approved 754 investment projects during the first six months of 2018, including applications within the EV category which represent a value of investment greater than 600 million USD.
In August 2018, the Thailand Board of Investment (BOI) approved two large projects, by Nissan Motor (Thailand) and Honda Automobile (Thailand), to manufacture hybrid electric vehicles (HEV) in the Kingdom. HEV is an automotive transition from current internal combustion engines to the more ecofriendly electric engine systems. Nissan's manufacturing facility, representing an investment of 325 million USD, will be located in Bang Saothong in Samut Prakarn Province, and will produce e-Power hybrid electric vehicles; the facility will be Nissan's second production base for this product after Japan. Honda's new facility, representing an investment of about 174 million USD, will be located at Rojana Industrial Parks in Ayutthaya and Prachinburi provinces, and will manufacture hybrid electric vehicles (HEV) and HEV batteries.
Several automotive power players venturing into electric vehicle production are establishing a presence in Thailand. Toyota Motor (Thailand) invested about 570 million USD to establish a production facility for hybrid vehicles batteries in Thailand, aiming to start operations at the beginning of 2020. Mercedes-Benz Manufacturing (Thailand) and BMW Manufacturing (Thailand) have also both set up facilities, investments valued at about 18 million USD and 21 million USD respectively, that will produce hybrid electric vehicles (HEVs), plug-in hybrid electric vehicles (PHEVs) and battery electric vehicles (BEVs).
According to The Federation of Thai Industries, domestic car sales in July rose 25.7% from a year earlier to 81,946 units, after a 25.9% increase in June. New vehicle production in July 2018 was 183,119 units, a 15.1% increase year on year. FTI expects total car output will grow to 2.08 million units in 2018, higher than its target of 2.0 million units, amid signs of the recovery of economy. Vehicle exports in July were up 0.2% to 90,151 units, valued at THB 49.9 billion, up 4.0% year on year. Vehicle exports from January to July were up 4.1% to 652,111 units.
Thailand stands out as an excellent place to do business due to its growing economy and favorable business climate. In Bloomberg Economics' ranking of the world's most vulnerable emerging markets, Thailand ranked third from the bottom, demonstrating its economic strength in comparison to its peers.
About BOI
The Thailand Board of Investment (BOI) is the investment promotion agency for Thailand that facilitates foreign direct investment. BOI's services are free of charge and customized to help business succeed in Thailand. For more information, please visit http://www.boi.go.th and http://www.thinkasiainvestthailand.com.