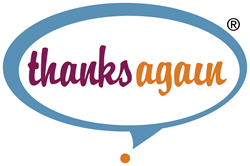 As result of this groundbreaking partnership with Lyft, Thanks Again provides enhanced value to our client ATL Airport and ATLRewards members.
ATLANTA (PRWEB) November 16, 2018
Lyft, the nation's fastest-growing rideshare service, and Thanks Again are pleased to announce an initial partnership that enhances the member value proposition of ATLRewards, Hartsfield-Jackson Atlanta International (ATL) Airport's new loyalty program. Through the end of 2018 and the holiday season, ATLRewards members earn 5 points for each Lyft ride purchased with a registered debit or credit card.
ATLRewards powered by Thanks Again is a turnkey customer loyalty and engagement program that enables ATL Airport's 100+ million annual passengers to securely earn extra points for free when they shop, dine or park at the world's busiest airport. ATLRewards points are easily redeemed for valuable consumer rewards such as airline miles, gift cards and popular e-rewards such as Lyft ride credits.
With Thanks Again adding Lyft as a participating merchant, ATLRewards is now the country's first airport-centric regional coalition loyalty program. Visitors and residents can earn ATLRewards points across ATL and when purchasing from participating businesses like Lyft throughout Atlanta and the surrounding Southeast region.
To join ATLRewards and reap the benefits, all you do is simply Register, Purchase and Redeem! Securely enroll for free at https://atl.com/rewards or text FLYATL to 82257. Use promo code LYFT when registering, and you will receive 200 bonus points into your ATLRewards account.
Enroll in ATLRewards by the end of Thursday November 22nd (Thanksgiving Day) to automatically be entered into a random drawing for an exciting trip for 2 to the Caribbean or Mexico. For more information and complete terms and conditions, visit https://atlrewards.net/travelprize.
Lyft Southeast General Manager Sam Bond remarked, "We're excited to strengthen our relationships with other important members of Atlanta's transportation network. Partnering with Thanks Again and participating in ATLRewards will help us build upon our relationship with Hartsfield-Jackson Atlanta International Airport and will help us better serve Atlanta riders."
"As result of this groundbreaking partnership with Lyft, Thanks Again provides enhanced value to our client ATL Airport and ATLRewards members," said Thanks Again Chief Executive Officer Marc Ellis.
About Lyft
Lyft was founded in June 2012 by Logan Green and John Zimmer to improve people's lives with the world's best transportation. Lyft is the fastest growing rideshare company in the U.S. and is available to 95 percent of the US population as well as in Ontario, Canada. Lyft is preferred by drivers and passengers for its safe and friendly experience, and its commitment to effecting positive change for the future of our cities.
About Thanks Again, LLC
Thanks Again®, headquartered in Atlanta, Georgia, is the leading mobile card-linking loyalty solution provider for the travel industry. Airports, travel retailers, "day of travel" businesses and local merchants/attractions leverage our loyalty and consumer engagement platform to make travel more rewarding for frequent travelers and visiting tourists. The only rewards program of its kind, Thanks Again enables members to automatically earn desired rewards when they shop, park or dine at thousands of retailers in and around more than 100 airports throughout North America. The Thanks Again loyalty program is free, secure and easy for consumers to use. Visit https://thanksagain.com/ to learn more.