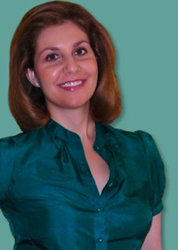 Cincinnati, Ohio (PRWEB) October 21, 2014
Take a look at the calendar. The holidays are (once again) almost here. As always, there's a lot to do. Probably too much for any one person to accomplish including supermom (or dad). However, a supermom (or dad) with a sidekick might just be able to pull it all off…and that's where Freebie Finding Mom comes in.
Freebie Finding Mom starts by serving up 25 Thanksgiving crafts perfect for any preschooler. With the weather being less than cooperative, many parents are dealing with cabin fever infected little ones who are practically bouncing off the walls. These hands-on Thanksgiving crafts, like a toilet paper roll turkey and Thanksgiving paper bag puppets, will help preschoolers exercise creativity and burn off some of that extra energy all while making the house Thanksgiving worthy.
If an easier craft or activity is needed (such as when mom and dad are trying to cook the Thanksgiving feast), check out Freebie Finding Mom's 25 free preschool Thanksgiving printables themed around Turkey Day. These simple but fun activities like the Thanksgiving maze, Mayflower craft, and Indian color-by-number sheet are sure to keep little ones occupied. Bonus: They require minimal supervision from mom and dad.
The holiday season happens to coincide with football season. For some this is the best time of year; however for the non-football fan, all those LONG games can be a bit of a drag. Freebie Finding Mom is adding in some fun with 25 alternate activities to engage in during the Thanksgiving football games. Freebie Finding Mom has dug deep to come up with a host of non-football related activities like carving pumpkins, having a board game tournament, and hosting a family swap meet. One of her suggestions is to create a holiday wish list and start shopping (since Black Friday starts earlier each year). If you plan to engage in the competitive sport of shopping read up on the season's hottest toys in Freebie Finding Mom's holiday hot toys list.
The holidays can be a stressful time of year but don't get overwhelmed. Remember, at their core, the holidays are about spending time with loved ones. Eating great food, watching sports, and scoring amazing deals are all just side dishes. Happy holidays!
Freebiefindingmom.com has been helping people save money and make savvy financial decisions since 2010. Kelli Bhattacharjee, the proprietor of the site, is a former investment professional with nearly ten years of experience. She has a passion for empowering others to better manage their money. She also contributes to parade.com.