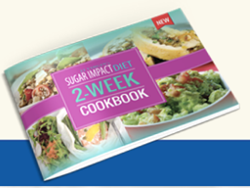 Las Vegas, NV (PRWEB) October 21, 2014
Sugar Impact Diet has now been released after much anticipation by health and fitness enthusiasts worldwide. JJ Virgin, New York Times bestselling author of The Virgin Diet and one of the country's leading fitness and nutrition experts, created this new book to help people become aware of how harmful sugar can be to one's diet. Most people don't realize the impact certain foods with sugar have on their body.
After a quick Sugar Impact Diet review, Shane Michaels, a health and fitness connoisseur, agrees with JJ that certain sugar foods are not good for consumption and make people feel miserable physically and emotionally. "I've noticed when I cut out certain foods that JJ talks about in her book, I not only look better, I also feel better, have more energy and feel good about myself."
Most people would agree that sugar is overly consumed by most, but very few realize the impact sugar has on the body and as Virgin explains in her newest book, could be the real cause of inflammation, bloating, metabolic disorders, fatigue and weight gain. It's no secret that sugar plays a role in energy storage and weight gain. But what most don't realize is that these 7 common foods – grains, roots, fruit, low-fat and no-fat diet and dairy foods, sugary sauces and condiments, alcohol and sugary drinks, and natural and artificial sweeteners all contain these hidden sugars.
As one reads this book and gains knowledge of how these foods work at a molecular level, the Sugar Impact Diet will change the way people think about eating sugar. This is a two week, low sugar diet designed to retrain our taste buds to recognize the sugar in foods. It's also designed to heal any digestive problems that might exist, boost metabolism, and encourage immediate weight loss. It also helps fight off most chronic and inflammatory illnesses.
Daniel G. Amen, MD, New York Times bestselling author of Change Your Brain, Change Your Life said, "JJ Virgin's Sugar Impact Diet can help save your brain and your life. Numerous studies show that sugar can be addictive and pro-inflammatory and lead to a number of devastating illnesses. If you want a better brain, I highly recommend this book."
As a bonus, JJ is also giving away the Virgin Diet Cookbook that has never been published before with updates to the original Virgin Diet book. These are some of JJ's best recipes taken from the community of followers from the Virgin Diet.
Those looking to get some delicious recipes along with ways to lose weight and feel better should go here now to order JJ Virgins Sugar Impact Diet and receive the cookbook as a special bonus.