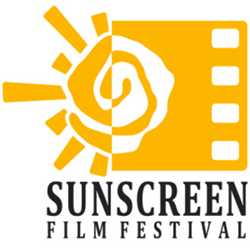 Sunscreen is a vital part of the economic and arts community locally. It's encouraging and exciting that the event is able to still make a positive impact on the area this year. I'm looking forward to the next 15 years
ST. PETERSBURG, Fla. (PRWEB) September 22, 2020
The Sunscreen Film Festival's 2020 showcase will be held this weekend from Thursday, September 24 to Sunday, September 27 at AMC Theaters Sundial (151 2nd Ave N, St. Petersburg, Fla.). The four-day event, presented by the St. Petersburg Clearwater Film Commission will kick off with a screening of Beast Beast, an official selection at Sundance, produced by Alec Baldwin and directed by Danny Madden; and Wake Up, a short directed by Olivia Wilde, starring Margaret Qualley. The Festival will close with The Illegal -- directed by Danish Renzu and starring Suraj Sharma (Life of Pi) -- a gripping coming of age story about a passionate film student that must leave everything behind to follow his dream in a new country.
The 15th Annual Sunscreen Film Festival, which was previously postponed, will present 25 features from the US and around the world within various categories including foreign, documentary, thriller, drama, and comedy; plus, 100 shorts across 13 different thematic blocks.
"Sunscreen is a vital part of the economic and arts community locally. It's encouraging and exciting that the event is able to still make a positive impact on the area this year. I'm looking forward to the next 15 years," said Tony Armer, St. Petersburg Clearwater film commissioner and Sunscreen Film Festival founder.
Feature highlights include: The Miseducation of Bindu -- a coming of age dramedy directed by Prarthana Mohan and produced by the Duplas Brothers -- that centers around a bullied Indian teenager as she navigates through high school; Snaeland, a Finish film noir about a disgraced German journalist who finds redemption in a small Icelandic fishing village; and Angela, a Columbian film directed by Agamenon Quintero that sheds light on the power men hold over women in many parts of the world.
Locally made films will also be taking center stage with the Festival screening WDED Dead In The Morning, Beauty is Skin Deep, Celebrity Crush, and several high school shorts.
Documentary highlights include the Story of Plastic directed by Deia Schlosberg; Flannery, a biopic on southern gothic writer Flannery O'Conner; and Frenemies, a film shot in Cuba that covers the country's complicated relationship with the US. Also featured is Stalking Chernobyl: Exploration After the Apocalypse, an in-depth look into the increasing number of adventure-seekers risking radiation poisoning to take photos in the area.
Special speakers include:
Ramfis Myrthil, Producer
Ash Greyson, Digital & Social Media Maven
Avril Z. Speakes, Creative Producer
Milan Chakraborty, Producer
Marty Poole, Writer & Producer
Dave DeBorde, Writer & Producer
Robert Enriquez, Producer & Talent Manager
Lucius Baston, Actor & Producer
Liz Cardenas, Writer, Producer & Director
Paul Wilson, Producer & Actor
Santosh Govindaraju, Producer
Jason Brown, Producer & Entrepreneur
Anthony Francis, Digital Strategist & Consultant
ABOUT THE SUNSCREEN FILM FESTIVAL
The Sunscreen Film Festival is organized and presented by the St. Petersburg-Clearwater Film Society Inc., a not-for-profit 501 (c) (3) organization, screening top-notch films, providing year-round programing, including; films, educational workshops, parties and events in St. Petersburg, Clearwater and Tampa, Florida. Consistently internationally recognized as a top global film festival it is the longest running mainstream film festival in the Tampa Bay area.
ABOUT THE ST. PETERSBURG/CLEARWATER FILM COMMISSION
The St. Pete/Clearwater Film Commission serves Pinellas County, Florida supporting and working to bring commercials, TV shows, feature films and digital media projects to the area.
Film SPC supports local signature Film Festivals, fosters industry development with free workshops, an online production guide and location database. The film commission participates in direct marketing and trade missions at major film markets, festivals and tradeshows in North America and Internationally like Sundance, Cannes, Toronto and more.
Film SPC has a local film incentive program. Film, TV, digital media, music videos and more are eligible for the development marketing partnerships. The goal of the incentive is to provide exclusive destination exposure for St. Pete/Clearwater as an area with a growing reputation for filmmaking and television programming, great locations, and excellent crew and equipment resources.