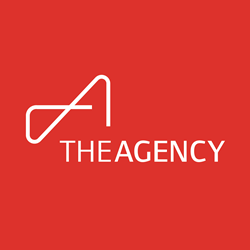 "We are delighted to expand The Agency into Outaouais," said Maxime Damour. "With its natural beauty and close proximity to Ottawa, we think it's poised to be a perfect fit for The Agency's white glove service and world-class brand."
LOS ANGELES (PRWEB) February 28, 2023
Global real estate brokerage The Agency proudly announces the launch of its first franchise office in the Outaouais region of Quebec, Canada. The new locale is the firm's 13th office in Canada, joining the brokerage's growing network of more than 70 offices in the U.S., Canada, Mexico, the Caribbean, and Europe. The Outaouais office will be led by industry veterans and Managing Partners Maxime Damour and John M. Faratro.
"We're thrilled to continue to expand our presence in Canada with the launch of our new franchise in Outaouais," said Mauricio Umansky, CEO and Founder of The Agency. "Our partners Maxime Damour and John M. Faratro are the perfect duo to lead our efforts in the region as incredible stewards of our unique brand and culture."
The Agency has rapidly expanded its presence across the globe throughout the past year, making it one of the fastest-growing luxury boutique brokerages in the world. The Agency's independent-owned brokerages are referred to and integrated as true global partners. Every Managing Partner, from both corporate or independently-owned offices, operates cohesively as one true global network. Rather than simply using brand likeness in their marketing, The Agency's global partners enjoy the same access to leadership, marketing, public relations, training, tools, and technology as our corporate offices. In Q1 of 2023 alone, The Agency has launched five new offices, including the new office in Outaouais, with more on the horizon in the coming months.
"Our strategic expansion in Canada has been unprecedented as we continue to feed the demand around the world for a luxury brand like The Agency," said Jim Ramsay, Executive Vice President of Franchise Sales at The Agency. "We're thrilled to work with Maxime Damour and John M. Faratro as we showcase our world-class offerings to buyers and sellers throughout the Outaouais region."
Serving as Managing Partner of The Agency Ottawa and now The Agency Outaouais, Maxime Damour has over 13 years of real estate experience and a specialty in pre-construction sales and leasing. His diverse skill set ranges from consulting and marketing to branding for developers. Thriving in an environment where each day brings something new, he loves helping his clients succeed in their real estate goals. While he mainly focuses on the brokerage side of the business, he works extensively with many developer clients, helping them to strategically achieve their targets. Max has grown several real estate companies throughout his career, including Blue Panda Realty, into industry leaders in service, design and technology. He values a business culture rooted in progressive values and remains passionate about imagining new ways of moving real estate forward. His expertise in the local market has led him to manage projects for many of the top development companies in the city. Originally from the Eastern Townships, Max moved to Ottawa in 2007 to attend the University of Ottawa's Telfer School of Management. There, he studied business, quickly transitioning into his real estate career after graduating. He completed his first transaction shortly thereafter and never looked back. The only career he has known outside of real estate is the successful waterski school he ran at age 17 with his two brothers. A competitive athlete, Max's ambitious personality led him to first place at the junior world-level waterski championship.
"We are delighted to expand The Agency into Outaouais," said Maxime Damour. "With its natural beauty and close proximity to Ottawa, we think it's poised to be a perfect fit for The Agency's white glove service and world-class brand."
With three decades of real estate and entrepreneurial experience, John M. Faratro serves as Managing Partner of The Agency Montréal and now The Agency Outaouais. Having participated in more than $150 million worth of development projects and major commercial real estate transactions, John has built a stellar reputation and is recognized as a top-producing agent in Montreal. Faratro prides himself on providing clients with the highest level of service, dedication, and creativity while bringing a wealth of knowledge and experience in strategic planning, project execution, negotiation, and property management to every transaction and acquisition. John is the founder and president of Struktur Real Estate Developments, creating beautiful urban living spaces across the city since 2010. In 2019, he acquired the master franchise for SVN for all of Québec, opening the first commercial real estate agency in Montréal. John's philanthropic endeavors include having raised a substantial amount of funds for CHU Ste-Justine Hospital's Paediatric ORL department. In his free time, he enjoys skiing, fishing, traveling, drinking wine, cooking, and spending time with his family. He is a chartered real estate broker and Agency Executive Officer (AEO) and member of Organisme d'autoréglementation du courtage immobilier du Québec (OACIQ), as well as of the Greater Montreal Real Estate Board and of the Quebec Professional Association of Real Estate Brokers (QPAREB), in addition to which he frequently participates as a guest speaker at real estate conferences in Quebec and throughout Canada.
"It's exciting to be a part of The Agency's growth in Canada as we open our new office in Outaouais," said John M. Faratro. "We look forward to bringing The Agency brand to this thriving community that we know will embrace our unique culture and business."
With solid infrastructure, The Agency has a renowned brand that is featured on international television shows including Million Dollar Listing Los Angeles, The Real Housewives of Beverly Hills, and Buying Beverly Hills, which debuted on Netflix on November 4, 2022. The Agency has grown to more than 70 corporately owned and franchise offices across the globe, making it one of the fastest-growing luxury boutique brokerages in the world. Poised for further expansion with like-minded partners in strategic markets, The Agency is noted by The Financial Times as one of America's Fastest Growing Companies and has ranked among Inc. 5000's list of fastest-growing private companies in the country for six consecutive years. Recently, The Agency ranked 21st on the 2022 RealTrends 500 list, and led the top 50 firms in average sales price by sides with a $2.5 million average sales price. In August 2022, Inman named The Agency Luxury Brokerage of the year.
The Agency Outaouais is located at 15 Rue Jos-Montferrand, Gatineau, QC J8X 0C2. For more information on The Agency, please visit http://www.theagencyre.com.
The Agency
The Agency is an agent-first, tech-driven boutique luxury global brokerage representing clients worldwide in a broad spectrum of classes, including residential, new development, resort real estate, luxury leasing and vacation rentals. Breaking away from the traditional brokerage model, The Agency takes a collaborative approach to the business, fostering a culture of partnership in which all clients and listings are represented in a collaborative environment. Agents and clients benefit from the shared resources and networks of the entire global team, including in-house creative, public relations and cutting-edge technology divisions. The Agency has closed more than $57 billion real estate transactions since 2011, comprising over 70 offices in ten countries, and counting, as one of the fastest-growing boutique, luxury real estate brands in the world. Watch The Agency on Buying Beverly Hills, a new real estate occu-soap highlighting the high-stakes world of luxury real estate in Los Angeles, currently streaming on Netflix.