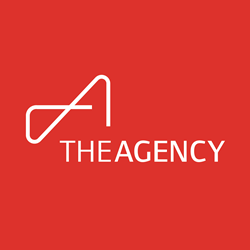 "We're thrilled to expand our presence in the Pacific Northwest with the launch of our first office in Oregon," said Mauricio Umansky, CEO and Founder of The Agency.
LOS ANGELES (PRWEB) January 18, 2023
Global real estate brokerage The Agency proudly announces the launch of its new franchise office in Bend, Oregon. The new locale is the firm's first office in Oregon among its growing network of more than 70 offices in the U.S., Canada, Mexico, the Caribbean, and Europe. The Bend office will be led by esteemed industry professionals and managing partners Grant Ludwick, Matt Robinson, and Nick Wilhite.
"We're thrilled to expand our presence in the Pacific Northwest with the launch of our first office in Oregon," said Mauricio Umansky, CEO and Founder of The Agency. "Grant Ludwick, Matt Robinson, and Nick Wilhite are well-respected leaders in their market, and we look forward to partnering with them as we bring The Agency's brand and network to thriving locations across the globe."
The Agency has rapidly expanded its presence across the globe throughout the past year, making it one of the fastest-growing luxury boutique brokerages in the world. The Agency's independently-owned brokerages are referred to and integrated as true global partners. Every Managing Partner, from both corporate or independently-owned offices, operates cohesively as one true global network. Rather than just using brand likeness in their marketing, The Agency's global partners enjoy the same access to leadership, marketing, public relations, training, tools, and technology as our corporate offices. In the past 12 months, The Agency has showcased impressive global growth, opening 25 new corporate and independently-owned offices, including the new office in Bend, Oregon, with additional openings on the horizon.
"Our strategic expansion in the Pacific Northwest has been incredible as we continue to feed the demand around the world for a brand like The Agency," said Jim Ramsay, Executive Vice President of Franchise Sales at The Agency. "Grant, Matt, and Nick are true authorities in this industry and with them at the helm, Bend will usher in a new era of luxury real estate."
A driven, reliable, and consistent top producer, Grant Ludwick brings more than a decade of local real estate experience to his role as Managing Partner at The Agency Bend. Versatile and highly skilled, Grant's expertise encompasses many facets—from property management, commercial real estate, investing, and residential sales. As a longtime Bend resident, Grant provides his clients with unrivaled knowledge of the local market and its fast-evolving real estate offerings—in both the commercial and residential realms. Born in Santa Barbara, California, Grant relocated to the Pacific Northwest to attend Seattle Pacific University where he achieved a degree in Philosophy with a minor in Communication and Journalism. For nearly two decades since graduating college, Grant has worked in property management or real estate—diverting for just a few years to serve as the varsity boys tennis coach at Bend Senior High. Today, Grant stays active as a coach for youth sports, and golfs and skis in his spare time. He also serves on the Board of Directors at Trinity Lutheran Church and School. Grant's real estate team also supports various local charities and donates a portion of each commission from all their closings to The Giving Plate, First Story, and The Guardian Group, to name a few.
"The city's outdoor pursuits, pristine beauty, and strong real estate market make Bend the perfect place for The Agency to lay down roots and showcase its unmatched marketing and brand power," said Grant Ludwick. "We can't wait for our clients to feel The Agency difference as we bring a new, elevated buying and selling experience to Bend."
Matt Robinson joins The Agency Bend, bringing more than a decade of experience and a wealth of accolades to the global brokerage, including being named the #1 Realtor in the area by volume per the Central Oregon Association of Realtors. Originally from West Linn, Oregon and raised in a real estate family, Matt knows the ins and outs of the state's diverse areas and lifestyles. He received his bachelor's degree in Finance from the University of Washington's Foster School of Business, graduating with honors. He went on to become the Operations Manager for Robinson - Audia Development & Edge Development Group, which gave him great insight into the world of investment and land development. In his free time, Matt can be found enjoying all that Bend has to offer with his wife Kristin, and their three young daughters. He dedicates time to his community through a number of outlets, including serving as a board member for First Story, an organization centered around providing affordable housing.
"I am thrilled to launch The Agency in Bend alongside Grant and Nick," said Matt Robinson. "I am looking forward to many years of success with The Agency Bend team as we introduce The Agency's unique brand, innovative energy and immense tools and technology to buyers and sellers in our area."
With nearly a decade of local real estate experience and more than 100 closed transactions to his name, The Agency Bend's Nick Wilhite provides clients with reliable guidance and far-reaching expertise in Central Oregon's residential and investment property market. In addition to his expertise in home buying, selling, and investing, Nick also has extensive experience with short-term rental acquisition and management. A quick-thinking problem solver, Nick prides himself on his ability to tackle all transaction speed bumps with grace, skill, and confidence. Born in San Diego, California, Nick relocated to Oregon with his family as a youth and has been a Bend resident for more than 20 years. When he isn't working or meeting with clients, Nick enjoys supporting his neighbors and community. He is an avid golfer and loves spending time with his wife Jeanine and young son, Wesley. Nick is also active in Bend's Trinity Lutheran Church.
"Bend holds great synergy with The Agency's brand and vast network," said Nick Wilhite. "I am delighted to be working alongside local industry legends Grant and Matt on this new endeavor as we bring The Agency's fresh brand and perspective to Bend's burgeoning real estate market."
With solid infrastructure, The Agency has a renowned brand that is featured on international television shows including Million Dollar Listing Los Angeles, The Real Housewives of Beverly Hills, and Buying Beverly Hills, which debuted on Netflix on November 4, 2022. The Agency has grown to more than 65 corporately-owned and franchise offices across the globe, making it one of the fastest-growing luxury boutique brokerages in the world. Poised for further expansion with like-minded partners in strategic markets, The Agency is noted by The Financial Times as one of America's Fastest Growing Companies and has ranked among Inc. 5000's list of fastest-growing private companies in the country for six consecutive years. Recently, The Agency ranked 21st on the 2022 RealTrends 500 list, and led the top 50 firms in average sales price by sides with a $2.5 million average sales price. In August 2022, Inman named The Agency Luxury Brokerage of the year.
The Agency Bend is located at 255 SW Bluff Drive, Ste. 210 Bend OR 97702. For more information on The Agency, please visit http://www.theagencyre.com.
The Agency
The Agency is an agent-first, tech-driven boutique luxury global brokerage representing clients worldwide in a broad spectrum of classes, including residential, new development, resort real estate, luxury leasing and vacation rentals. Breaking away from the traditional brokerage model, The Agency takes a collaborative approach to the business, fostering a culture of partnership in which all clients and listings are represented in a collaborative environment. Agents and clients benefit from the shared resources and networks of the entire global team, including in-house creative, public relations and cutting-edge technology divisions. The Agency has closed more than $45 billion real estate transactions since 2011, comprising over 65 offices in five countries, and counting, as one of the fastest-growing boutique, luxury real estate franchise brands in the world. Watch The Agency on Buying Beverly Hills, a new real estate occu-soap highlighting the high-stakes world of luxury real estate in Los Angeles, currently streaming on Netflix.