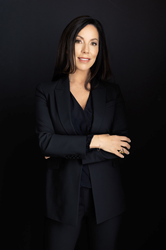 "Bozeman is one of the premier luxury destinations in the country and we're delighted to launch The Agency's first office in Montana in this vibrant and dynamic city," said Mauricio Umansky, CEO and Founder of The Agency.
LOS ANGELES (PRWEB) November 09, 2022
Global real estate brokerage, The Agency proudly announces the launch of its new franchise office in Bozeman, Montana. The new locale is the firm's first office in Montana among its growing network of more than 60 offices in the U.S., Canada, Mexico, the Caribbean, and Europe. The Bozeman office will be led by esteemed industry professional and managing partner, Joy Vance.
"Bozeman is one of the premier luxury destinations in the country and we're delighted to launch The Agency's first office in Montana in this vibrant and dynamic city," said Mauricio Umansky, CEO and Founder of The Agency. "Joy Vance is one of the most accomplished real estate agents in the area, and we're thrilled to welcome her to The Agency family, knowing she will be an incredible steward of our brand and culture."
The Agency has rapidly expanded its presence across the globe throughout the past year, making it one of the fastest-growing luxury boutique brokerages in the world. The Agency's independent-owned brokerages are referred to and integrated as true global partners. Every Managing Partner, from both corporate or independently-owned offices, operates cohesively as one true global network. Rather than just using brand likeness in their marketing, The Agency's global partners enjoy the same access to leadership, marketing, public relations, training, tools, and technology as our corporate offices. In the past 12 months, The Agency has already showcased impressive global growth opening independently-owned offices in Amsterdam, Downtown Toronto, Montreal, Ottawa, Muskoka, Brantford, Naples, Florida, Birmingham, Michigan, Seattle, Washington, Miami, Florida, North Atlanta, Georgia, Austin, Texas, Grand Cayman, Frederick, Maryland, San Miguel de Allende, Mexico, The Bahamas, St. George, Utah, South Shore, Long Island and now, Bozeman, Montana.
"We're excited to further expand our presence on the West Coast as we launch our first office in the beautiful state of Montana," said Jim Ramsay, Executive Vice President of Franchise Sales at The Agency. "Bozeman houses one of the top ski resorts in the world, was voted one of the best places to live, and provides an unbeatable outdoor lifestyle. The city's flourishing real estate market aligns perfectly with The Agency's brand and ethos."
As Managing Partner of The Agency Bozeman, Joy Vance is a consistent top producer who closed more than $50 million in 2021, and was named among the Top 10 Bozeman Realtors by the Gallatin Association of Realtors in 2020 and 2021. Specializing in a wide range of distinct luxury properties in Bozeman and Big Sky—from turnkey vacation homes to new builds, ground-up developments, and investment opportunities, Joy grew up in Montana and graduated from Montana State University, where she achieved a degree in microbiology. Prior to real estate, Joy served as a top-level regional and national sales manager at Victoria's Secret for 18 years—a role that solidified Joy's ability to lead teams of employees, set and achieve goals, convey resonant stories via compelling marketing strategies and further hone her concierge-level customer service skills. A devoted community member, Joy supports several non-profits, including Big Brothers Big Sisters, Haven and Eagle Mount, which provides therapeutic recreational opportunities for people with disabilities and young people with cancer. Joy loves traveling to the world's best beaches with her son and daughter-in-law and exploring Montana's back roads with her dog, Lilly.
"Bozeman offers a wide clientele base, from first-time home buyers to high networth individuals, and this booming real estate market holds perfect synergy with The Agency's global brand and vast network," says Joy Vance. "I couldn't be more honored to bring The Agency to clients in my home state as we introduce the brand's unparalleled offerings to Bozeman."
With solid infrastructure and a renowned brand that is featured on international television shows including Million Dollar Listing Los Angeles, The Real Housewives of Beverly Hills, and Buying Beverly Hills, which debuted on Netflix November 4th. The Agency has grown to more than 60 corporately-owned and franchise offices across the globe, making it one of the fastest-growing luxury boutique brokerages in the world. Poised for further expansion with like-minded partners in strategic markets, The Agency is noted by The Financial Times as one of America's Fastest Growing Companies and has ranked among Inc. 5000's list of fastest-growing private companies in the country for six consecutive years. Recently, The Agency ranked 21st on the 2022 RealTrends 500 list, and led the top 50 firms in average sales price by sides with a $2.5 million average sales price. In August 2022, Inman named The Agency Luxury Brokerage of the year.
The Agency Bozeman is located at 9 E Main Street, Suite E, Bozeman, MT 59715. For more information on The Agency, please visit http://www.theagencyre.com.
The Agency
The Agency is an agent-first, tech-driven boutique luxury global brokerage representing clients worldwide in a broad spectrum of classes, including residential, new development, resort real estate, luxury leasing and vacation rentals. Breaking away from the traditional brokerage model, The Agency takes a collaborative approach to the business, fostering a culture of partnership in which all clients and listings are represented in a collaborative environment. Agents and clients benefit from the shared resources and networks of the entire global team, including in-house creative, public relations and cutting-edge technology divisions. The Agency has closed more than $41 billion real estate transactions since 2011, comprising over 60 offices in five countries, and counting, as one of the fastest-growing boutique, luxury real estate franchise brands in the world.