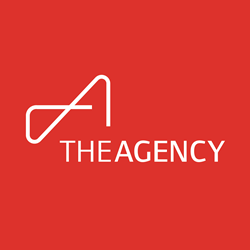 "Set in and along the coast, Chesapeake is home to some of Virginia's most coveted real estate and the area's flourishing market aligns perfectly with The Agency's brand and ethos." - Jim Ramsay, Executive Vice President of Franchise Sales at The Agency
LOS ANGELES (PRWEB) December 13, 2022
Global real estate brokerage The Agency proudly announces the launch of its new franchise office in Chesapeake, Virginia. The new locale is the firm's first office in Virginia among its growing network of more than 65 offices in the U.S., Canada, Mexico, the Caribbean, and Europe. The Chesapeake office will be led by esteemed industry professionals and managing partners Alan and Betsy Thompson.
"We are so excited to be launching our first office in the great state of Virginia in beautiful Chesapeake," said Mauricio Umansky, CEO and Founder of The Agency. "Alan and Betsy Thompson are two of the most accomplished real estate agents in the area, and we're thrilled to welcome them to The Agency family, knowing they will be incredible stewards of our brand and culture."
The Agency has rapidly expanded its presence across the globe throughout the past year, making it one of the fastest-growing luxury boutique brokerages in the world. The Agency's independent-owned brokerages are referred to and integrated as true global partners. Every Managing Partner, from both corporate or independently-owned offices, operates cohesively as one true global network. Rather than just using brand likeness in their marketing, The Agency's global partners enjoy the same access to leadership, marketing, public relations, training, tools, and technology as our corporate offices. In the past 12 months, The Agency has showcased impressive global growth, having opened 22 new corporate and independently-owned offices, including the new office in Chesapeake.
"We're excited to further expand our presence on the East Coast as we launch our first office in Virginia," said Jim Ramsay, Executive Vice President of Franchise Sales at The Agency. "Set in and along the coast, Chesapeake is home to some of Virginia's most coveted real estate and the area's flourishing market aligns perfectly with The Agency's brand and ethos."
A top-producing, award-winning real estate agent with more than three decades of experience in the luxury realm, Alan Thompson brings a detailed understanding of the Coastal Virginia market to his role as Managing Partner at The Agency Chesapeake. His areas of focus range from Virginia Beach to Williamsburg and encompass Chesapeake, Norfolk, Suffolk, Smithfield, Poquoson and Yorktown. In addition to selling more than $400M in real estate over the course of his career, Alan has also supervised more than 50,000 transactions as a Principal Broker and Owner at Lucky Homes, LLC. Honored with more than 150 awards throughout the last 30 years, including the Virginia Realtors Real Estate Agent of the Year Award, Alan has also been named Virginia Realtors Educator of the Year, Top 40 Under 40 Business Leaders by Inside Business and featured in Real Producer Magazine, the Washington Business Journal and The Wall Street Journal.
As Managing Partner of The Agency Chesapeake, Betsy Thompson is widely respected for her nuanced regional knowledge, approachable nature, easy communication style and positive approach to problem-solving. A trusted, in-demand agent with a vibrant referral network, Betsy specializes in residential sales throughout Coastal Virginia, from Virginia Beach to Williamsburg, Chesapeake, Norfolk, Suffolk, Smithfield, Poquoson and Yorktown. Honored with numerous awards throughout her career, Betsy has been voted the number one agent in Coastal Virginia by Coastal Virginia magazine for three consecutive years, and is the number one agent in Chesapeake, Virginia by Broker Metrics statistics. She has also been featured in Real Producers Magazine and consistently achieves the annual Diamond Sales Award, which recognizes the top one percent of agents in their marketplace. Betsy has also been a guest speaker and served as a featured guest on several podcasts and webinars, including the Tom Ferry Coaching Network.
"Chesapeake is a unique region of Virginia that offers unparalleled access to the bay, rivers, parks, and an array of distinct neighborhoods, as well as top-rated local schools, all while being within driving distance of major urban hubs such as Richmond and Washington D.C. Our booming real estate market holds perfect synergy with The Agency's global brand and vast network of partners," said Alan Thompson. "I couldn't be more honored to bring The Agency to Virginia for the first time ever as we launch here in Coastal Virginia."
With solid infrastructure and a renowned brand that is featured on international television shows including Million Dollar Listing Los Angeles, The Real Housewives of Beverly Hills, and Buying Beverly Hills, which debuted on Netflix on November 4th. The Agency has grown to more than 60 corporately-owned and franchise offices across the globe, making it one of the fastest-growing luxury boutique brokerages in the world. Poised for further expansion with like-minded partners in strategic markets, The Agency is noted by The Financial Times as one of America's Fastest Growing Companies and has ranked among Inc. 5000's list of fastest-growing private companies in the country for six consecutive years. Recently, The Agency ranked 21st on the 2022 RealTrends 500 list, and led the top 50 firms in average sales price by sides with a $2.5 million average sales price. In August 2022, Inman named The Agency Luxury Brokerage of the year.
The Agency Chesapeake is located at 821 Battlefield Blvd South, Chesapeake, Virginia 23322. For more information on The Agency, please visit http://www.theagencyre.com.