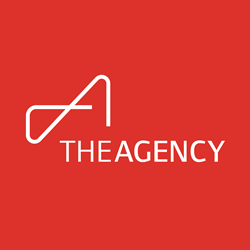 "We're thrilled to expand our footprint across the U.S. with the launch of our first office in Tennessee," said Mauricio Umansky.
LOS ANGELES (PRWEB) January 24, 2023
Global real estate brokerage The Agency proudly announces the launch of its new franchise office in Nashville, Tennessee. The new locale is the firm's first office in Tennessee among its growing network of more than 70 offices in the U.S., Canada, Mexico, the Caribbean, and Europe. The Nashville office will be led by esteemed industry professionals and managing partners Scott Coggins and Amy Doyle.
"We're thrilled to expand our footprint across the U.S. with the launch of our first office in Tennessee," said Mauricio Umansky, CEO and Founder of The Agency. "Nashville is one of the most iconic destinations in the country and we're delighted to launch The Agency's first office in Tennessee in this dynamic city."
The Agency has rapidly expanded its presence across the globe throughout the past year, making it one of the fastest-growing luxury boutique brokerages in the world. The Agency's independently-owned brokerages are referred to and integrated as true global partners. Every Managing Partner, from both corporate or independently-owned offices, operates cohesively as one true global network. Rather than just using brand likeness in their marketing, The Agency's global partners enjoy the same access to leadership, marketing, public relations, training, tools, and technology as our corporate offices. In the past 12 months, The Agency has showcased impressive global growth, more than 25 new corporate and independently-owned offices, including the new office in Nashville, Tennessee, with additional openings on the horizon.
"Nashville has a booming job market, vibrant nightlife, incredible music and culinary scene, and endless outdoor activities, making it an obvious next metropolitan to paint Agency red," said Jim Ramsay, Executive Vice President of Franchise Sales at The Agency. "Scott Coggins and Amy Doyle are celebrated authorities in the Nashville real estate market, and we are confident they will be incredible stewards of our brand and culture."
As Managing Partner and Principal Broker of The Agency Nashville, Scott Coggins is a highly knowledgeable, award-winning real estate professional with years of experience aiding high-net-worth individuals with property purchases, sales, and investments. In addition to being a multi-million-dollar producer in the Memphis and Nashville regions and maintaining a sterling reputation among clients, Scott is well-respected among his industry peers. He is a Certified Luxury Home Marketing Specialist (CLHMS) with Guild designation, has been selected as a finalist in the Memphis Flyer Best of Memphis Realtors, and achieved Top 5 Agents of the Month at his previous brokerage. Specializing in South Davidson and Williamson counties, Scott is known for his tireless work ethic, strong problem-solving skills, and commitment to honest communication; he also serves on the Tennessee Professional Standards Committee. Raised in Germantown, Tennessee, Scott graduated from Germantown High School and joined the U.S. Air Force where he spent 7 years on active duty, living in Germany, Greece, and Panama in Central America—he is still fluent in Spanish. After returning home, Scott attended college at Christian Brothers University with a focus on Applied Psychology and a minor in Criminal Justice. Prior to becoming an agent, Scott spent more than 20 years as a criminal investigator and international security expert, with operations in Asia, the Middle East, Europe, and South America. Scott is a longtime music enthusiast who writes and produces music in his spare time. He also enjoys spending time with his partner—and fellow Managing Partner of The Agency Nashville—Amy Doyle, and supporting local charities, including Tunnel to Towers and Second Harvest of Nashville.
"I am thrilled to be working alongside my partner Amy on this exciting new chapter as we showcase The Agency's unparalleled brand and network to Nashville's flourishing real estate market," said Scott Coggins. "I couldn't be more honored to bring The Agency to clients in my home state as we introduce the brand's unparalleled offerings to Nashville."
A trusted local real estate professional with years of in-depth industry experience and the highest certifications in the field, Amy Doyle serves as Managing Partner of The Agency Nashville where she specializes in properties in the South Davidson and Williamson counties. Devoted to providing above-and-beyond client service, Amy is constantly educating herself on the real estate market, powerful home positioning strategies as well as interior design and architecture. A naturally gifted designer with an eye for high style, Amy studied interior design and marketing at Arkansas State University and worked as a buyer for clothing boutiques in Memphis, later working in sales for leading furniture designer, Amy Howard. When she isn't helping clients, Amy can be found doing weight and HIIT training, enjoying the outdoors, or training her Belgian Malinois, Zora. Amy is also actively involved in several local and national non-profit organizations, including Scott Hamilton CARES Foundation and Second Harvest Food Bank in Nashville. Amy has also made multiple mission trips to Honduras and Juarez, Mexico to teach, assist doctors with children in orphanages with medical needs, and help build homes for families.
"My motto has always been to stay ahead of the curve, whether that's with effective negotiating tactics, smart pricing strategies, home staging, or cutting-edge marketing," said Amy Doyle. "The Agency's unique, global brand and innovative marketing align perfectly with the company culture Scott and I pride ourselves on. We look forward to ushering in a new era of real estate in Nashville!"
With solid infrastructure, The Agency has a renowned brand that is featured on international television shows including Million Dollar Listing Los Angeles, The Real Housewives of Beverly Hills, and Buying Beverly Hills, which debuted on Netflix on November 4, 2022. The Agency has grown to more than 70 corporately-owned and franchise offices across the globe, making it one of the fastest-growing luxury boutique brokerages in the world. Poised for further expansion with like-minded partners in strategic markets, The Agency is noted by The Financial Times as one of America's Fastest Growing Companies and has ranked among Inc. 5000's list of fastest-growing private companies in the country for six consecutive years. Recently, The Agency ranked 21st on the 2022 RealTrends 500 list, and led the top 50 firms in average sales price by sides with a $2.5 million average sales price. In August 2022, Inman named The Agency Luxury Brokerage of the year.
The Agency Nashville is located at 1033 Demonbreun St., Ste. 300, Nashville, TN 37203. For more information on The Agency, please visit http://www.theagencyre.com.
The Agency
The Agency is an agent-first, tech-driven boutique luxury global brokerage representing clients worldwide in a broad spectrum of classes, including residential, new development, resort real estate, luxury leasing and vacation rentals. Breaking away from the traditional brokerage model, The Agency takes a collaborative approach to the business, fostering a culture of partnership in which all clients and listings are represented in a collaborative environment. Agents and clients benefit from the shared resources and networks of the entire global team, including in-house creative, public relations and cutting-edge technology divisions. The Agency has closed more than $45 billion real estate transactions since 2011, comprising over 70 offices in eight countries, and counting, as one of the fastest-growing boutique, luxury real estate franchise brands in the world. Watch The Agency on Buying Beverly Hills, a new real estate occu-soap highlighting the high-stakes world of luxury real estate in Los Angeles, currently streaming on Netflix.