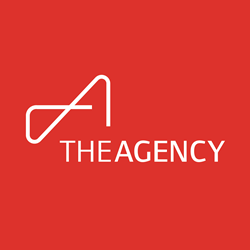 "The Dominican Republic is the perfect destination to retire to or purchase a second home, and The Agency will cater to vacationers, investors, and large-scale developers." - Nurit Coombe
LOS ANGELES (PRWEB) December 20, 2022
Global real estate brokerage The Agency has announced the launch of its new franchise office in the Dominican Republic. The new locale is the firm's 69th global partner among its growing network of offices in the U.S., Canada, Mexico, the Caribbean, and Europe. The Dominican Republic office will be led by real estate industry leaders Edward De Valle II, Nurit Coombe, Alex Martinez, Juan Diaz Rivera, and Peter & Paige Torkan. The Agency currently has several offices throughout the Caribbean including in Turks & Caicos, The Cayman Islands and the Bahamas.
"We're thrilled to partner with Edward De Valle II, Nurit Coombe, Alex Martinez, Juan Diaz Rivera, and Peter and Paige Torkan for the launch of our newest franchise in the Dominican Republic as we continue to expand our brand's presence throughout the Caribbean, " said Mauricio Umansky, CEO and Founder of The Agency. "We know this group of incredible professionals will serve as wonderful stewards of our unique Agency culture as our footprint expands into the Dominican Republic."
The Agency has rapidly expanded its presence across the globe throughout the past year, making it one of the fastest-growing luxury boutique brokerages in the world. The Agency's independent-owned brokerages are referred to and integrated as true global partners. Every Managing Partner, from both corporate or independently-owned offices, operates cohesively as one true global network. Rather than just using brand likeness in their marketing, The Agency's global partners enjoy the same access to leadership, marketing, public relations, training, tools, and technology as our corporate offices. In the past 12 months, The Agency has showcased impressive global growth, opening 24 new corporate and independently-owned offices, including the new office in the Dominican Republic, with additional openings on the horizon.
"Our strategic expansion in the Caribbean has been extraordinary as we continue to feed the demand around the world for a brand like The Agency," said Jim Ramsay, Executive Vice President of Franchise Sales at The Agency. "We're incredibly excited to work with Edward De Valle II, Nurit Coombe, Alex Martinez, Peter and Paige Torkan, and Juan Diaz Rivera and their team as we showcase our world-class offerings to buyers and sellers in the beautiful Dominican Republic."
Edward De Valle II has built his reputation on results throughout his career. An entrepreneur at heart, Edward has successfully navigated multiple industries, always focusing on the value he can generate for those around him. As Managing Partner of The Agency Dominican Republic, Edward brings a dynamic combination of diligence and foresight. Edward's talent for planning and managing his projects with exactness has led him to oversee many high-end real estate deals throughout the Dominican Republic. Currently, Edward is developing La Quinta Puerto Plata, Wyndham Pedernales, Wyndham Grand Santo Domingo, Super 8 Manzanillo, Super 8 Monte Cristi, Super 8 Miches, Super 8 Airport Santo Domingo, Dazzler Santo Domingo, Dazzler Juan Dolio and Wyndham Garden Punta Cana. His existing portfolio of 3-5 star hotels and condo hotels in the Dominican Republic is valued at over $200 million. Immediately after earning his Bachelor of Science in Business Administration and Management from Nova Southeastern University, Edward immersed himself in the business world. His first role was as Marketing Manager at GE Power Systems Latina America. From there, he climbed the corporate ladder rapidly, eventually managing sales and marketing for several world-famous publications—including Newsweek, Vogue, Glamour, Discover, Men's Fitness, Prevention, Teen and Architectural Digest—shaping the narrative throughout the U.S. Hispanic and Latin American markets. Edward completed his Master's in Business Management and is completing his Doctorate in Business Administration at the Swiss School of Business in Geneva, Switzerland.
"I am delighted to expand The Agency brand into the Dominican Republic," said Edward De Valle II. "The country's unparalleled natural beauty, world-class beaches, and strong second home market make it the perfect place for The Agency to lay down roots and showcase its unmatched marketing and brand power to buyers and sellers."
Serving as Managing Partner of The Agency D.C. Metro and The Agency Frederick in Maryland, in addition to her new role at The Agency Dominican Republic, Nurit Coombe and partner Alex Martinez have been ranked #14 among Real Estate Teams Nationwide and #1 in Maryland by the Wall Street Journal. In 2021, Nurit and partner Alex Martinez closed over $300M in sales with over 585 transactions and are on track to close over $350 million in 2022. Nurit started her career in the Israeli army and rose through the ranks to become the Director of Business Development for Rafael, the Israeli Armament Development Authority. She managed numerous defense programs relying on her strategic, analytic, and planning skills. Today, she applies those same principles to real estate. She has built a reputation for offering precise market knowledge, delivering technological expertise, and bringing boundless energy and tactical negotiation skills to every aspect of her life. She fosters creative thinking in all facets of her job, including marketing innovations, leadership style, and troubleshooting. Being a part of anti-ballistic missile defense taught her to combine her military perseverance and hard work with the love, care, and importance of home and family. Much of her business comes from referrals — a testament to her level of client satisfaction. Committed to philanthropy, Nurit regularly gives back to the communities she represents and volunteers year-round. She serves on the boards of The American Red Cross/Greater Chesapeake Region, the Israel American Council, and the Luxmanor Civic Association. She is also one of the few real estate brokers in the county certified to buy and sell with cryptocurrency.
Alex Martinez is one of the most trusted, top-selling brokers of the D.C. Metropolitan area. In addition to serving the Dominican Republic, Alex serves as Broker and Co-Founder of The Agency D.C. in addition to working as Managing Partner of The Agency Frederick in Maryland. Alex prides himself on being someone who thinks outside the box and provides a strategic approach for high exponential growth without diminishing quality of service. Being a member of the Greater Capital Area Association of Realtors for over 20 years, Alex has successfully worked with thousands of individuals, families, investors and developers interested in the Region's most coveted properties.
"At present, the Dominican Republic is one of the fastest-growing and legally secure economies for investors in Latin America. For this reason, foreigners and locals are investing in real estate with the intention of obtaining profitability from properties through high-yield seasonal rentals, as well as through the creation of hotel projects in the Caribbean. Purchase opportunities are diverse, from high-end luxury villas to affordable waterfront condos," said Nurit Coombe. "The Dominican Republic is the perfect destination to retire to or purchase a second home, and The Agency will cater to vacationers, investors, and large-scale developers."
Juan Diaz Rivera, who has also served as Managing Partner of The Agency Los Cabos, The Agency La Paz, The Agency Todos Santos, and is currently the Managing Partner for The Agency San Miguel de Allende, became acquainted with real estate development and marketing at an early age, which led him to become a partner in the founding of Capella Pedregal (now the Waldorf Cabo San Lucas at Pedregal) – one of the highest-ranked luxury retreats in Mexico. For over a decade, his leadership and market knowledge served as a COO of Grupo Riveras - a real estate firm with several joint ventures that include Pedregal de La Paz and Pedregal de Cabo San Lucas, the first luxury residential community in Los Cabos. Juan was also a keystone in the success of Grupo Riveras' Brokerage, Coldwell Banker Riveras, which was awarded the #1 Coldwell Banker office in Mexico for 14 consecutive years. Juan maintains an active involvement in business development for The Agency Los Cabos, focusing primarily on large commercial transactions and heading up the New Development Sales division, in addition to his new role at The Agency Dominican Republic.
As Founders and Managing Partners of The Agency Toronto and now The Agency Dominican Republic, Peter and Paige Torkan are both highly respected agents who have achieved more than $1.6 billion in sales and are known for their bold negotiation skills, unshakable determination, and tireless commitment to excellence. As a maverick broker and a polished professional with more than 15 years of real estate experience, Peter is an invaluable resource for local and international clients—including high-powered, ultra-discerning multi-millionaires and billionaires—all of whom rely on his in-depth market expertise and laser-focus to achieve their unique real estate goals for the price they desire. An out-of-the-box thinker and a gifted solution-seeker, Peter's specialties range from ultra-luxury estates to development and newly built construction projects. Paige Torkan brings extensive experience in real estate, finance, private wealth management and mortgage lending to the team. From preparing homes to sale through to the final closing, Paige diligently serves her clients to ensure their expectations are met. Before launching her career in real estate, Paige had a successful career in finance, working in private wealth management and as a mortgage broker—experiences and knowledge that serve her clients throughout every step of the transaction process. Fluent in both English and Farsi, Paige has a passion for education, having studied computer science engineering and earning countless degrees, certifications and professional designations.
With solid infrastructure and a renowned brand that is featured on international television shows including Million Dollar Listing Los Angeles, The Real Housewives of Beverly Hills, and Buying Beverly Hills, which debuted on Netflix on November 4th. The Agency has grown to more than 65 corporately-owned and franchise offices across the globe, making it one of the fastest-growing luxury boutique brokerages in the world. Poised for further expansion with like-minded partners in strategic markets, The Agency is noted by The Financial Times as one of America's Fastest Growing Companies and has ranked among Inc. 5000's list of fastest-growing private companies in the country for six consecutive years. Recently, The Agency ranked 21st on the 2022 RealTrends 500 list, and led the top 50 firms in average sales price by sides with a $2.5 million average sales price. In August 2022, Inman named The Agency Luxury Brokerage of the year.
The Agency Dominican Republic will be located at Calle Altagracia Esquina Restauracion, Plaza Darinel, 4 Piso Local D, La Romana DR 22000, with more offices slated to open in the Dominican Republic this year. For more information on The Agency, please visit http://www.theagencyre.com.
The Agency
The Agency is an agent-first, tech-driven boutique luxury global brokerage representing clients worldwide in a broad spectrum of classes, including residential, new development, resort real estate, luxury leasing and vacation rentals. Breaking away from the traditional brokerage model, The Agency takes a collaborative approach to the business, fostering a culture of partnership in which all clients and listings are represented in a collaborative environment. Agents and clients benefit from the shared resources and networks of the entire global team, including in-house creative, public relations and cutting-edge technology divisions. The Agency has closed more than $45 billion real estate transactions since 2011, comprising over 65 offices in five countries, and counting, as one of the fastest-growing boutique, luxury real estate franchise brands in the world. Watch The Agency on Buying Beverly Hills, a new real estate occu-soap highlighting the high-stakes world of luxury real estate in Los Angeles, currently streaming on Netflix.