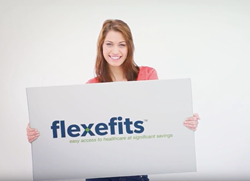 "some states are fighting back, including the recent case in Ohio where a court battle is underway to have Pharmacy Benefits Managers (PBMs) CVS Caremark and Optum disclose the difference between what they charged the state Medicaid program and what they paid the pharmacies."
FAIRFIELD, N.J. (PRWEB) August 22, 2018
In a review of many of the most recent articles about the nation's health care system, two common themes seem to be evolving. First, the current system is getting more expensive, from some cost areas that are not to be trusted, and second, people are beginning to learn that direct payment can save them a lot of money, whether they use traditional insurance or one of the newer direct access, fixed price models.
"You just have to look at the most recent articles circulating around the web to see the trendlines," stated Peter Gallic, President of Flexefits. For example, in regards to higher costs that people don't trust, one could say, prescription drugs are out of WAC. They use an Average Wholesale Price, which is a mystery to most, while there is a federally defined Wholesale Acquisition Cost (WAC) they are supposed to use, that states are now writing laws to insist on their use. See https://www.healthlawpolicymatters.com/2015/08/26/state-pharmaceutical-pricing-disclosure-laws-old-story-new-refrain/ for more on the story.
Then there is the Association Health Plan (AHP) debacle going on currently, where over a dozen state attorneys general are suing the Department of Labor to block new AHPs that have just been approved. "Funny," Gallic said, "how the share of small businesses that offer plans have dropped from 35% in 2012 to 29% in 2016 because of dramatic small group premium increases. The ACA was supposed to help this." More on this can be found here: https://www.washingtontimes.com/news/2018/aug/19/ahps-offer-small-businesses-sole-proprietors-big-h/
Again, in the prescription drug arena, some states are fighting back, including the recent case in Ohio where a court battle is underway to have Pharmacy Benefits Managers (PBMs) CVS Caremark and Optum disclose the difference between what they charged the state Medicaid program and what they paid the pharmacies. According to Gallic, it goes back to the AWP transparency issue. In the linked article: https://www.npr.org/sections/health-shots/2018/08/08/636603636/ohio-medicaid-pushes-for-more-transparency-in-prescription-drug-plans Iowa State Representative John Forbes, a pharmacist by trade who did his own investigation, is quoted "we found that, in many cases, the pharmacies were being paid $5 to $10 for prescriptions, but the county entity was being billed over $100 for those same prescription medications."
One solution, claims Gallic, is to look for direct access, fixed price plans, including his Flexefits program. In them prescription costs can be as low as 90% less than mainstream pricing, and pre negotiated cash prices for dental and medical services are upwards of 50% less than market prices. "We cut out the middlemen, and direct pay reduces the providers overhead. It's a win for everyone."