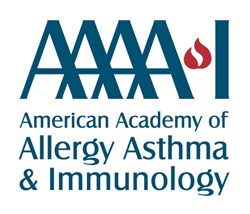 "The AAAAI and NASN hope this document can act as a resource to protect school nurses, staff and of course, students while still providing optimal asthma care." - Robert F. Lemanske Jr., MD, FAAAAI
MILWAUKEE, Wis. (PRWEB) August 27, 2020
The American Academy of Allergy, Asthma & Immunology (AAAAI) and National Association of School Nurses (NASN) have released School Attendance, Asthma and COVID-19, a document that contains considerations for school nurses as schools begin to re-open amid the COVID-19 pandemic.
While certain evaluation procedures and treatment recommendations for students with asthma are no longer consistent due to the COVID-19 pandemic and a lack of objective data to guide recommendations, this new document aims to summarize overall recommendations that may be updated as more data surrounding COVID-19 becomes available.
The document addresses considerations when it comes to personal protective equipment (PPE), daily controller medications, and treatment for asthma prior to physical activity. It also touches on asthma action plans and guidance regarding distinguishing symptoms of COVID-19 from asthma. A case scenario is also included to provide school nurses with a concrete example of what procedures should be followed if an asthmatic student reports to them with symptoms of cough or shortness of breath.
Robert F. Lemanske Jr., MD, FAAAAI, a past AAAAI President and Chair of the AAAAI Office of School-based Management of Asthma who helped create the document, expressed why he felt this resource was so important for the AAAAI and NASN to put together. "School nurses are facing a challenging year, particularly for managing conditions such as asthma that may present similar symptoms to COVID-19. While there are no national recommendations, the AAAAI and NASN hope this document can act as a resource to protect school nurses, staff and of course, students while still providing optimal asthma care."
Donna Mazyck, NASN Executive Director, shared the importance for school nurses to have evidence-based considerations for managing asthma in students with asthma while in school buildings during COVID-19. "Asthma is a common chronic illness in students. A science-based approach to guide school nurse practice improves the health and wellbeing of students with asthma."
The AAAAI and NASN previously worked together on the AAAAI's School-based Asthma Management Program (SAMPRO™), which details the elements necessary for the education of children, families, clinicians, and school-based personnel based on a "circle of support" that enhances multidirectional communication and promotes better care for children with asthma within the school setting. Further information on SAMPRO™, which is endorsed by the NASN and others, can be found here.
You can also learn more about asthma and COVID-19 on the American Academy of Allergy, Asthma & Immunology website, aaaai.org.
About AAAAI
The American Academy of Allergy, Asthma & Immunology (AAAAI) represents allergists, asthma specialists, clinical immunologists, allied health professionals and others with a special interest in the research and treatment of allergic and immunologic diseases. Established in 1943, the AAAAI has more than 7,100 members in the United States, Canada and 72 other countries. The AAAAI's Find an Allergist/Immunologist service is a trusted resource to help you find a specialist close to home.
About NASN
The National Association of School Nurses is a non-profit specialty nursing organization, first organized in 1968 and incorporated in 1977, representing school nurses exclusively. NASN has more than 17,000 members and 50 affiliates, including the District of Columbia and overseas school nurses. The mission of NASN is to optimize student health and learning by advancing the practice of school nursing. Please visit us at http://www.nasn.org.
###