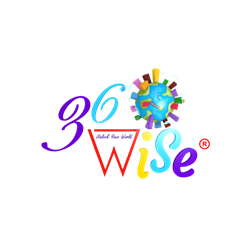 To show support for federal employees who are currently experiencing hardship due to the Government shutdown, Arthur Murray dance studios of Lexington Kentucky are offering one month of group and parties free of charge!
LEXINGTON, Ky. (PRWEB) January 25, 2019
ATTENTION FEDERAL EMPLOYEES IN KENTUCKY :
To show support for federal employees who are currently experiencing hardship due to the Government shutdown, the Arthur Murray Dance studio of Lexington, Kentucky are offering residents free group and party dance lessons for the month of February free of charge!
"While talking with our client, Mr. Hunter Lisle, about the economic and mental stress that's currently being inflicted on federal workers and their families nationwide, Mr. Hunter Lisle quickly brainstormed over ways he could contribute and provide Fun Stress Relief for as many families as possible that are unfortunately being hurt by this massive historical government shutdown of 2019!
"I asked him one question, 'what would the American entrepreneur Arthur Murray (1895–1991) who became a household name with the chain of dance schools he founded early in the twentieth century, what would he do in 2019?' Mr. Hunter Lisle replied.... 'free dance lessons to help with the stress,'" said Robert Alexander ceo of 360WISE MEDIA.
"Positive news is always good news so if you're in the state of Kentucky, all you need to do is print out this gift certificate and bring it into the studio or call (859)-278-7711 to redeem. If you are a federal employee and also a NEW student, you can redeem the gift certificate for up to 3 private lessons as well," said Mr. Hunter Lisle owner and CEO of the Arthur Murray Dance Studio located in Lexington, Kentucky.
The Arthur Murray Dance Studio at 1801 Alexandria Dr #132 in Lexington, Kentucky is owned and operated by Mr. Hunter Lisle, who happens to be highly recognized and known by many local media outlets in Lexington as the dancing CEO with the most reputable dance studio in the entire state of Kentucky. The Arthur Murray Dance studio of Lexington offers an array of dance lessons to new and experienced dancers. Their highly trained dance instructors are dedicated to provide fun and informative dance classes to students of all ages including ballroom lessons and latin dance lessons. They have classes ranging from one-on-one private lessons to large group dance sessions.
For More Media Relations and interviews with Mr.Hunter Lisle you can contact Robert Alexander of 360WISE MEDIA 1-844-360-WISE (9473)
360WISE MEDIA is the authorized PR Agency of Hunter Lisle and his Lexington, Kentucky Dance Studio Arthur Murray.
About 360WISE MEDIA :
The 360WISE brand is a full stack, vertical specific, Brand PR Influence, Marketing Agency that's Privately Held by 360WISE® and powered with the hiphop, technology and fashion Icon MCHammer.
360WISE MEDIA is a thought leadership design agency, advertising agency, entertainment agency, public relations agency, press release news agency and consulting service all rolled into one, and if the right person for the job isn't already under their roof, they have the right partners in the network on hand to get the job done.
360WISE MEDIA services public figures, actors, sports professionals, start-ups, radio personalities, major brands, small business, professional actors, major recording artist and more.