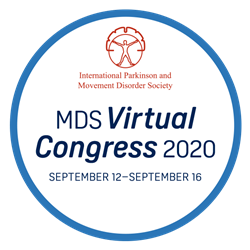 "loneliness can be seen to be associated with higher severity of PD regardless of age"
MILWAUKEE (PRWEB) September 11, 2020
According to a study released today at the MDS Virtual Congress 2020, loneliness in Parkinson's disease (PD) patients was associated with increase disease severity.
Although PD is considered a disease of the motor system, and thus is a movement disorder, the importance of non-motor aspects is becoming increasingly apparent. Understanding the role and impact of things such as loneliness and social isolation on disease severity can help clinicians provide the best guidance and care possible.
In this study, the PROMIS Global scale was used to assess quality of life and the PRO-PD to assess the disease severity in patients diagnosed with idiopathic PD. Using a cross-sectional analysis, the authors found that participants who reported feeling lonely had higher disease severity scores. Whereas, lower disease severity scores were associated with regular exercise and having many friends. The authors conclude with emphasizing the importance of the role of the clinician in encouraging social interaction and connection with others.
Janis Miyasaki, MD, MEd, FRCPC, Professor at the University of Alberta, commented on the study, stating, "This is an interesting study of a large cohort of individuals completing the PROMIS quality of life instrument and a PD severity self-completed scale. This demonstrated an association between loneliness and worse severity of PD. This is interesting as it aligns with recent work on loneliness and worsened outcomes for the elderly - to the extent that the UK government is funding social events to mitigate this effect. This study is also interesting that age did not account for rating oneself higher for loneliness and thus, loneliness can be seen to be associated with higher severity of PD regardless of age."
Miyaski continues, "The weakness of this study is that other aspects of the history are not included: actual diaries or self-report of activities outside of the home, the presence of a caregiver in the home, whether individuals were on congregant living for seniors or those with health conditions. Depression and anxiety were not included in the regression model and thus, patient report may be affected by the presence of mood disorders."
"Nonetheless, this speaks to the importance of socialization for our patients and the challenge of apathy to engage our patients in activities that can improve their quality of life."
About the MDS Virtual Congress 2020: Meeting participants will learn the latest research findings and state-of-the-art treatment options in Movement Disorders, including Parkinson's disease. Over 14,000 physicians and medical professionals from more than 130 countries will participate virtually to view over 30 hours of educational content and 1,500 scientific abstracts submitted by clinicians from around the world.
About the International Parkinson and Movement Disorder Society: The International Parkinson and Movement Disorder Society (MDS), an international society of over 8,500 clinicians, scientists, and other healthcare professionals, is dedicated to improving patient care through education and research. For more information about MDS, visit http://www.movementdisorders.org.