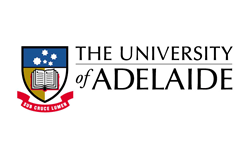 In the world, we know there's a lot of art 'about AI' but very little that is AI. We're aiming to change that!
NEW YORK and ADELAIDE, Australia (PRWEB) March 13, 2020
The Australian Institute for Machine Learning (AIML) and the Sia Furler Institute at the University of Adelaide announce new initiatives to gather the best artists and AI scientists in the world to change the future of art through AI. New initiatives include MURMUR, the world's-first AI Art Exhibit Space, and Art Intelligence, an all-encompassing artistic research platform and gallery environment that pairs world-class AI and machine learning engineers with leading artists. Art Intelligence will support their collaboration in mediums from VR to robotics, from music to architecture, with a goal to produce groundbreaking explorations at the intersection of art and artificial intelligence (AI).
For the first time ever, Art Intelligence will host an artist-in-residence program with American avant-garde artist, Laurie Anderson, as the first resident artist in 2020. Anderson is well-known as a performance artist, composer, musician, and film director whose work has spanned the media spectrum, most recently in virtual reality. Additionally, she was the first Artist-in-Residence at NASA in 2003, making her the perfect visionary artist to kick off this exciting new platform.
"I'm really excited to be the first artist-in-residence within the Art Intelligence program," said Laurie Anderson. "One of my favorite quotes about technology is from one of my meditation teachers who said, 'If you think technology will solve your problems, you don't understand technology - and you don't understand your problems.' When people say the purpose of art is to make the world a better place I always think: better for who? Art is not medicine or science. It's not about creative problem solving. If I had to use one word to describe art, it would be freedom. I'm curious about whether this freedom can be translated or facilitated by AI in a meaningful way. I can't wait to try."
Both branches of the project will be located at Lot Fourteen, a 7-hectare neighborhood in Adelaide, South Australia designed explicitly for the cross-pollination of ideas and research across innovation, arts and culture. Additional " neighbors" at Lot Fourteen include the Australian Space Agency and the Aboriginal Art and Cultures Centre.
"This project will help shape the future of AI and of art," says Anton van den Hengel, the Director of AIML. "In the world, we know there's a lot of art 'about AI' but very little that is AI. We're aiming to change that!"
Also linked to these new initiatives are several international partnerships. These include a relationship with the Computer Music Center at Columbia University to leverage opportunities at the intersection of music and AI. "The CMC has been at the forefront of emerging creativity since the 1950's" said Brad Garton, Director of the Computer Music Center. "The possibilities of this new relationship with the Art Intelligence program ensures that we stay in that leading position."
Informing these various partners and projects is an international working group of influential curators, creative thinkers and practitioners. Members of the working group are invited to explore diverse philosophical and ethical facets of AI, as well as to nominate artist-residents and help forge unexpected partnerships within contemporary art fields.
The working group is convened by Slow Research Lab, a multidisciplinary research and curatorial platform based in the Netherlands. The platform's director Carolyn F. Strauss explains: "It is imperative that we expand the development of AI to include a broader spectrum of identities and creative perspectives. We are honored to have this chance to help chart critical and truly pluralistic trajectories of artistic expression within a field that will so greatly impact our shared planetary future."
"The duty of the artist is to respond to and reflect upon the human experience," says Tom Hajdu, Director of the Sia Furler Institute. "What's at the edge of that experience is now clearly being challenged by AI and the machines that we are rapidly welcoming into our lives. At this crucial moment in human history, deep and sustained dialogue between artists and technologists feels essential."
ABOUT THE AUSTRALIAN INSTITUTE FOR MACHINE LEARNING (AIML)
The Australian Institute for Machine Learning is an internationally recognized machine learning research group. It carries out world-class research in machine learning and is both backed and funded by, Facebook, Google and Microsoft, among others. AIML is setting the pace of machine learning technology development that is fueling the current enthusiasm for artificial intelligence around the world. Learn more here: https://www.adelaide.edu.au/aiml/
ABOUT THE SIA FURLER INSTITUTE
Inspired by the spirit and work of Sia Furler, one of Australia's most influential modern-day creative forces, the Sia Furler Institute was founded in 2017 by the Elder Conservatorium of Music at University of Adelaide. The institute operates at the intersections of diverse disciplines such as music, media and technology with the goal of providing a new generation of graduates with entrepreneurial, creative and leadership skills to help shape the future of South Australia. Learn more here:
https://arts.adelaide.edu.au/music/sia-furler-institute/
For additional information, please visit artintelligence.ai and follow Art Intelligence on Instagram, Facebook and Twitter.