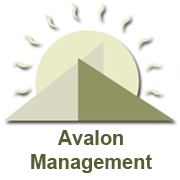 CANYON LAKE, Calif. (PRWEB) August 08, 2020
The Avalon Management Group, AAMC®, a leader in Homeowner Association management and Founding Member of the Innovia Community Management Cooperative, today announced that it has acquired the assets, staff, and accounts of S & L Association Management, Inc. located in Temecula, California. The transition is expected to take effect September 1, 2020.
S & L Association Management, Inc is a family-owned and operated business that began in 1987. Rosy Amlani, founder and president of S & L Association Management, holds the coveted PCAM® (Professional Community Association Manager) designation through CAI (Community Associations Institute) and the CCAM® (Certified Community Association Manager) from CACM (California Association of Community Managers).
S & L Association Management, Inc. is also a Management Firm Council Member of CACM. Ms. Amlani selected Avalon Management as Avalon reflects the same high ethical standards and customer-focused qualities as her company.
Ms. Amlani said, "Avalon has consistently distinguished themselves as industry leaders and we are proud and honored to transition our clients and our fabulous team to an upstanding business. We know they will be well taken care of."
Avalon Management is currently working on transition plans to effectuate a seamless migration experience for all S & L Association Management's clients and staff.
"Adding these communities extends our leadership position and further expands our geographic footprint in an expansive, growing market," said Mark Jones, President of Avalon Management. "We are delighted to be adding such a highly respected organization to the Avalon family and look forward to working closely with the leadership team at S & L to further enhance the value and service offerings for their clients."
The transaction will boost Avalon's ongoing presence throughout Southern California. Since 1993, Avalon has grown into a regional association management company headquartered in Canyon Lake with satellite offices in Temecula and Oceanside. The company is one of only 275 management companies nationwide that has received the AAMC® (Accredited Association Management Company) designation from CAI, the 32,000-member trade organization for community associations.
About The Avalon Management Group
Headquartered in Canyon Lake, California with additional offices in Temecula and Oceanside, The Avalon Management Group has provided exceptional service and leadership for Homeowner Associations throughout Riverside and San Diego Counties for more than 30 years. Additionally, the Company is a Founding member of the Innovia Community Management Cooperative, which represents over 3,000 communities across the country. To learn more about The Avalon Management Group, please visit http://www.AvalonWeb.com or call (800) 343-7213