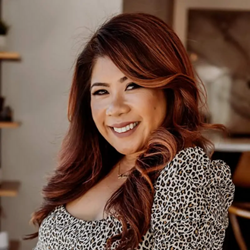 I've always emphasized client-centric customer service and authentic relationships, and I've been searching for great tech and new platforms that complement our firm's innovative, modern-day marketing. Side reflects all of that and understands exactly what a boutique brokerage needs to succeed
SAN DIEGO (PRWEB) March 02, 2021
The Avenue Home Collective today announced its partnership with Side, the only real estate brokerage that exclusively partners with high-performing agents, teams, and independent brokerages to transform them into boutique brands and businesses. The alliance will ensure that The Avenue Home Collective, known for both its exemplary, personalized service and tech-savvy approach, is powered by the most advanced platform in the industry.
The Avenue Home Collective was founded in 2015 by REALTOR® and broker associate Melissa Sofia, who has more than 19 years of experience in the industry. Combining state-of-the-art technology, innovative marketing strategies, and unmatched customer service, Sofia and her hand-picked team of agents provide clients with a wholly different kind of real estate experience. It's no wonder that The Avenue Home Collective was nominated Best Brokerage in San Diego by the San Diego Union-Tribune in 2018, 2019, and 2020. Sofia herself has garnered many industry awards, including the San Diego Association of REALTORS® Real Estate Circle of Excellence Award for five years running and the 40 Under 40 Award for two. She was also nominated best real estate agent by the San Diego Union-Tribune in 2019 and 2020.
Partnering with Side will ensure The Avenue Home Collective remains at the cutting edge of the evolving real estate market while allowing its agents to continue delivering premium services to their clients. The Avenue Home Collective agents are fully supported by a one-of-a-kind premium brokerage platform, which provides transaction management, property marketing, lead generation, business growth opportunities, vendor management, and infrastructure solutions.
"I've always emphasized client-centric customer service and authentic relationships, and I've been searching for great tech and new platforms that complement our firm's innovative, modern-day marketing," said Sofia. "Side reflects all of that and understands exactly what a boutique brokerage needs to succeed — technology, marketing support, business management, and synergy — while giving me the freedom and time to come up with game-changing ideas to grow my business."
Side is led by experienced industry professionals and world-class engineers who develop technology designed to improve agent productivity and enhance the client experience. Based on its belief that homeownership is a fundamental human right, Side is on a mission to improve the public good by providing top-performing real estate agents, teams, and indie brokerages with the best system, support, service, experience, and results.
About The Avenue Home Collective
The Avenue Home Collective is a boutique brokerage known for its fun, fresh, out-of-the-box approach to real estate. The latest technology complements the highly personalized service, transparent communication, and authentic relationships that ensure clients achieve outstanding results. Additionally, each member of the team commits time and resources to social responsibility and nonprofit initiatives. The firm serves buyers and sellers throughout the San Diego area. To learn more, visit http://www.theavenuehc.com.
About Side
Side transforms high-performing agents, teams, and independent brokerages into successful businesses and boutique brands that are 100% agent-owned. Side exclusively partners with the best agents, empowering them with proprietary technology and a premier support team so they can be more productive, grow their business, and focus on serving their clients. Side is headquartered in San Francisco. For more information, visit http://www.sideinc.com.