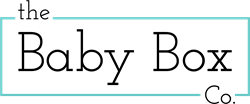 "The Baby Box Co. is committed to providing the most important and relevant educational information to new and expecting parents through our new Parent Center," said Doug Wadleigh, CEO, The Baby Box Co. "Having Michelin partner with us to educate parents about car safety and particularly tire safety
LOS ANGELES (PRWEB) April 17, 2019
The Baby Box Co. announced today the U.S. launch of a new class in their expanded Parent Center on babyboxco.com where parents can find online educational modules designed to help keep babies safe while receiving related rewards. The first new educational class focuses on vehicle and car seat safety and is sponsored by Michelin North America, Inc. (Michelin).
The Baby Box Co. was founded in 2013 and since that time has distributed over 300,000 Baby Boxes and has impacted the lives of over half a million parents. New and expecting parents obtain educational support by logging onto babyboxco.com, taking a short educational course developed by experts on a specific topic, and passing a brief quiz; they then receive quality infant-related products and services that are related to that topic free of charge.
The Baby Box Co. was created to focus on safe sleep and is now expanding to support families with a wide variety of educational parenting topics including newborn feeding, brain development, diapering and potty education, home preparation and more. In addition, in May, the Parent Center will add exclusive member offers from partners that can be accessed through the members-only dashboard that parents can personalize based on their needs.
The vehicle and car seat safety class is important for new parents because children spend an average of 7 hours in a car every week and most parents don't consider car safety beyond the proper installation of the car seat. Baby-proofing a vehicle is just as important as baby-proofing a home especially when it comes to tire safety. As a result, The Baby Box Co has partnered with Michelin and they will provide "Welcome Baby Kits" valued at over $200 and includes important car safety tools such as a tire-pressure gauge, a Michelin Man penny for tread-depth tests, as well as a Michelin Man plush doll, additional product information and coupon offers from Michelin and Graco Children's Products Inc. while supplies last.
"The Baby Box Co. is committed to providing the most important and relevant educational information to new and expecting parents through our new Parent Center," said Doug Wadleigh, CEO, The Baby Box Co. "Having Michelin partner with us to educate parents about car safety and particularly tire safety is extremely exciting, and we look forward to working with other premier brands to support our critical mission of keeping kids safe."
"We know The Baby Box Co. is dedicated to supporting parents to keep their children safe, and it made sense for us to work with them to help us spread the word about the importance of tire safety with their community," said Yahn Heurlin, vice president of marketing, Michelin North America.
About The Baby Box Co.
Founded in 2013, The Baby Box Co. is the only online parenting education and safety company that provides the most important information that parents and caretakers need to know to parent smarter. The Baby Box Co. helps parents cut through the noise of parenting information by providing access to safety education along with the tools necessary to apply that knowledge. To receive this invaluable information, parents or caregivers simply log onto http://www.babyboxco.com, take a brief educational safety course developed by prenatal, infant and child experts; and pediatric healthcare professionals on a specific childhood milestone, pass a short quiz, and receive free products and services related to that milestone. Parent smarter with The Baby Box Co.
About Michelin
Dedicated to the improvement of sustainable mobility, Michelin designs, manufactures and sells tires for every type of vehicle, including airplanes, automobiles, bicycles, earthmovers, farm equipment, heavy-duty trucks and motorcycles. The Company has earned a long-standing reputation for building innovative premium tires. In addition to tires, the Company also publishes travel guides, hotel and restaurant guides, maps and road atlases. Headquartered in Greenville, S.C., Michelin North America (http://www.michelinman.com) employs more than 20,000 people and operates 19 major manufacturing plants. Forbes magazine has ranked Michelin No. 1 on its annual survey of "Best Large Employers in America" for 2018.