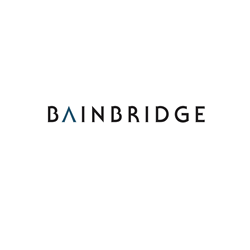 "We're proud to expand our third-party management portfolio to include Minneola Hills, the first community of its kind in Minneola," said Dana Caudell, President of Property Management at Bainbridge.
WELLINGTON, Fla. (PRWEB) October 12, 2020
The Bainbridge Companies, a leading developer, owner and manager of luxury multifamily communities, today announced it has been selected to manage Minneola Hills, a new luxury apartment community being developed by VRM Companies and Skorman Development Corp.
Minneola Hills is the first and only multifamily community in Minneola, and is part of the extensive Hills of Minneola planned unit development project, which includes single family homes, a town center and Publix Super Market. Located just 25 minutes outside of downtown Orlando, Fla., it features 297 units with various floor plans including one, two, and three-bedroom options.
"We're proud to expand our third-party management portfolio to include Minneola Hills, the first community of its kind in Minneola," said Dana Caudell, President of Property Management at Bainbridge. "The market has a lot of potential—it continues to grow, attracting more families and young professionals looking for a location that offers both privacy and proximity to the city's culture and jobs. As a result, there's a real demand for multifamily housing, and we're excited to work with Skorman Development Corp. and VRM Companies to set the standard for apartment living in the area."
The 16.5-acre Minneola Hills community offers an array of sophisticated amenities such as a resort-style pool and pool pavilion with grilling stations and seating areas for entertaining. The 8,000+ square foot Clubhouse includes an activity room with bar, TVs, and pool table; an elegant great room with a coffee bar; a cyber café with workpods and shared workspaces; and a state of the art fitness center and dedicated yoga and spinning studio with on-demand fitness classes. In addition, the property also offers a pet wash station, bark park, tot lot and car wash station.
"We're thrilled to work with Bainbridge to introduce Minneola Hills to the public," said Marc Skorman, President at Skorman Development Corp. "The company's proven leasing and management experience in the greater Orlando area and beyond made this an easy decision. Their high-level service and commitment to excellence complement our state-of-the-art units and amenities, providing a premier living experience."
To learn more about Bainbridge's communities and recent growth initiatives, please visit https://bainbridgecompanies.com/.
About The Bainbridge Companies, LLC
The Bainbridge Companies is a leading owner, developer and manager of luxury multifamily apartment communities in the Eastern United States. Founded in 1997, Bainbridge is a fully integrated family of real estate companies engaged in the development, construction, management and acquisition of residential and commercial real estate. Bainbridge is headquartered in Wellington, Fla., with regional offices in Bethesda, Md., Charlotte and Raleigh, N.C., Orlando and Tampa, Fla., Atlanta, Ga., Dallas and Austin, Tx., and New York City, N.Y. Our team consists of over 600 passionate professionals across our offices and portfolio. For more information, visit http://www.bainbridgecompanies.com.
About Skorman Development
Skorman Development Companies have been developing, constructing and owning real estate projects throughout Florida for 49 years. Developments include multi-family apartment projects, shopping centers, hotels, office buildings, and custom single family homes. Skorman has been an approved homebuilder in the Isleworth Community in Windermere Florida and has recently completed the Windermere Village Shopping Center.
About VRM Companies
VRM Companies is an international development company with over 40+ years of experience in developing and building residential single and multi-family projects as well as commercial projects in Puerto Rico, Florida, Georgia, Arizona, Colorado, Venezuela and Dominican Republic. VRM has developed over 10,000 single family homes, 4,000 residential lots and over 250,000 square feet of commercial projects. VRM companies is headquartered in San Juan, PR with offices in Coral Gables, FL and Santo Domingo, Dominican Republic.