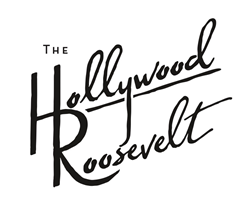 LOS ANGELES, Calif. (PRWEB) April 28, 2021
The Hollywood Roosevelt, the historic boutique hotel in the heart of Hollywood, is pleased to announce today the opening of The Barish, Nancy Silverton's first new restaurant since the opening of chi SPACCA in 2013. The renowned chef, author and James Beard Foundation Award winner has partnered with The Hollywood Roosevelt to create an Italian steak house concept featuring steaks dry-aged in house, fish and poultry grilled simply over a large wood fire alongside salads and accompaniments, inflected with the bold California-Italian flavors that made Silverton an award-winning legend.
"Growing up in Los Angeles, The Hollywood Roosevelt was a household name. The hotel's eclectic clientele and notable history felt like a fantastic match for my cuisine," said Nancy Silverton, Chef and Restauranteur. "The Barish is meant to inhabit the timelessness of the old-Hollywood institution it occupies – one that played host to the first Academy Awards. I'm excited to honor both my family's heritage and the hotel's with this new restaurant concept."
The Barish is named after Nancy's paternal grandmother's family – Jewish immigrants from Eastern Europe who settled in Saskatchewan, Canada in the late 1800's and raised Angus cattle and Hampshire sheep on a homestead called The Barish Farm. The namesake restaurant pays tribute to Nancy's family with authentic sepia photographs and cherished family heirlooms placed throughout.
At its heart, The Barish menu is inspired by Silverton's summers spent cooking over open fires in Italy. Dishes include a variety of pasta al forno – baked pastas cooked in the wood fire, Grilled Abalone Mushrooms with Porcini Butter, Iceberg Wedge with Trufflebert Hazelnuts, Salt Baked Steak Fries, and a Porterhouse steak dry-aged 40 Days. A vast beverage list with more than thirty wines hand-picked for the menu is also available. The restaurant will serve breakfast, lunch, and dinner in the dining room.
Designed by Los Angeles-based design firm Nickey Kehoe, the 110-seat dining room is anchored by a central wood-fire hearth and open-kitchen set-up. The renovated space brims with natural light and preserves The Hollywood Roosevelt's Spanish Colonial Revival details, featuring custom designed banquettes with a blackened-finish and tapestry-like upholstery, custom designed lighting and dining chairs, mirrored columns, and simple white drapery hanging over the large windows. The vintage-inspired furnishings are reminiscent of the Italian countryside where Silverton spends summers. She sourced some tabletop pieces herself at flea markets in Europe, including hand-painted plates featuring small animals and vegetables by a Tuscan ceramicist best known for the plate ware at Dario Cecchini's Antica Macelleria.
Lighting throughout the space was designed by Light IQ, an award-winning London-based studio specializing in bespoke lighting design. Service uniforms were designed by Mary Ping, an American fashion designer who also designed the uniforms for La Mercerie at Roman and Williams Guild in New York City.
The Historic Lobby, renovated by Nickey Kehoe, will serve a different, yet complementary menu and offer casual dining with all food coming from The Barish kitchen. Guests can lounge on the low-slung orange and teal velvet couches while nibbling on finger-food such as house-made Kennebec potato chips with onion dip and smoked trout roe, and a Caesar salad of individually dressed spears of chicories. The historic fountain still anchors the Lobby with the addition of a brand-new fireplace, certain to be the most sought-after lounge area in Hollywood.
The Writer's Room, formerly known as the Library Bar, has also been redesigned with a vintage wine cart, decades-old typewriter, and velvet furniture all accenting a stunning portrait of Nancy Silverton's mother, Doris, from the 1950's that hangs on the wall. The room is named after Doris; a writer for long-running soap opera "General Hospital." The Writer's room sits adjacent to the Historic Lobby and can serve as a meeting room for chief executives, small groups or families and can seat up to 20 people.
Opening in 2022, the space formerly known as Teddy's will transform into Lorenzo's, another dining concept by Silverton that will serve wine, cheese, snacks, and fondue.
Day-to-day operations at The Barish will be led by Executive Chef Armen Ayvazyan, who specializes in farm-to-table cuisine after working for Auburn in Hollywood. Chef Molly Mueller, who previously served as Pastry Supervisor for Mozza Restaurant Group, will spearhead all pastry offerings for The Barish and the Historic Lobby. Jerald Armstrong will serve as General Manager of The Barish, Historic Lobby and eventually Lorenzo's, and is also a veteran of Silverton's Mozza Restaurant Group.
The Barish is now accepting reservations on OpenTable and will serve hotel and non-hotel guests. For more information or to book a room at The Hollywood Roosevelt, call (323) 856-1970 or visit thehollywoodroosevelt.com. Find us on social media @thehollywoodroosevelt and @thebarishla.
About The Hollywood Roosevelt
The Hollywood Roosevelt is a legendary boutique hotel and entertainment industry institution that has long been a favorite of A-List actors, directors, musicians and artists. The site of the first Academy Awards in 1929, The Hollywood Roosevelt once played home to illustrious icons such as Marilyn Monroe and Clark Gable, and continues to serve as California's epicenter for industry movers and shakers to convene, create, and indulge. After nearly a century in operation, the hotel remains a landmark housing a rotating display of art and entertainment events and pop-ups, including celebrity tattoo artist Dr. Woo's secret studio for those in the know. With a variety of accommodations ranging from luxe, retro poolside Cabanas to chic Tower rooms with stunning views of the Hollywood Hills, the hotel offers a glamorous escape that continues to raise the bar on the Hollywood experience. The hotel's heated outdoor swimming pool, situated beneath over 230 towering palm trees, provides guests the only locale in the world where they can swim in a million-dollar work of art painted by acclaimed artist David Hockney. From 24-hour upscale diner 25 Degrees to new Italian-inspired steakhouse The Barish by James Beard Foundation Award winner Nancy Silverton and quintessential Tinseltown hangouts The Spare Room and Tropicana Café, The Hollywood Roosevelt is the most coveted place to see and be seen in Los Angeles.
About Nickey Kehoe
Nickey Kehoe is the sum of designers, Todd Nickey + Amy Kehoe. Together they helm a versatile, Los Angeles design studio and boutique, which houses their growing handmade furniture collection, alongside vintage pieces and home accessories, sourced the world over. These hunter-gatherers of a honed style populate their storefront with an ever- changing array of eclectic objects and thoughtful wares. A chance introduction in New York City, in 1999, sparked their endearing friendship. Having independently relocated to Los Angeles, the two later found each other, reuniting to form their namesake design brand in 2004. The Nickey Kehoe aesthetic is rooted in a broad spectrum of experiences, and elevated by a spirit of inclusion and warmth, that's informed yet approachable. The two pride themselves, not on being the writers of the story, but rather, the editors – with each space defined by its owners' individual perspective, manifesting in pared-down, imaginative environments that are thoughtful, personal, and quietly clever.
# # #