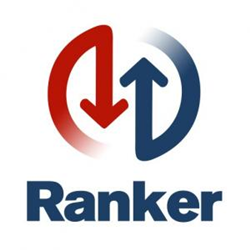 Personally, I'm used to attending more than 100 concerts and festivals a year, but with everything that has transpired in 2020, it just wasn't in the cards. One thing we can count on through it all, is our unified undying love for music. -Clark Benson CEO of Ranker
LOS ANGELES (PRWEB) December 10, 2020
Ranker, known as the world's leading publisher for fan-powered rankings on just about everything with over one billion votes, has announced its rankings of the top new albums and artists of 2020 in several categories including rock, country, rap, and even K-pop. Featuring some of the best of 2020, these lists include the latest music from the biggest artists today.
Ranker harnesses the wisdom of the crowd and the opinions of millions of super fans to be far more relevant and predictive than the opinion of one blogger or critic. With over 10,000 lists dedicated to music, from hard rock to indie, EDM to R&B, the voting by music fans everywhere gives us a better understanding of what we listened to in an unprecedented year.
"Personally, I'm used to attending more than 100 concerts and festivals a year, but with everything that has transpired in 2020, it just wasn't in the cards," said Clark Benson, CEO and founder of Ranker. "One thing we can count on through it all, is our unified undying love for music. To quote Louis Armstrong, 'Music is life itself'."
Here's what Ranker voters had to say: Note: These are the rankings at the time of this release and are subject to change with continued voting.
Here's to another year - and decade - of good music with the best new albums of 2020. Featuring highly anticipated albums from the biggest artists right now, this list of 2020 albums includes all genres.
Top 5 Best New Albums Of 2020 ranked by 59.3k votes

1. "Ordinary Man" - Ozzy Osbourne
2. "Such Pretty Forks in the Road" - Alanis Morisette
3. "Heartbreak Weather" - Niall Horan
4. "Sawayama" - Rina Sawayama
5. "Nightfall" - Little Big Town
The top new artists today features the hottest new artists right now in pop, rap, rock, country, R&B, indie, EDM, and a variety of subgenres within like Orville Peck.
Top 5 Best New Artists Of 2020 ranked by 15.2k votes

1. girl in red
2. YungBlud
3. Conan Gray
4. FINNEAS
5. Orville Peck
This list of the best current male pop singers of 2020 and ultimately features young, rising stars, like Lauv and Lewis Capaldi, as well as famous singers, like Justin Bieber, Shawn Mendes, and Sam Smith.
Top 5 Best Male Pop Singers Of 2020 ranked by 22.3k votes

1. Harry Styles
2. Niall Horan
3. Liam Payne
4. Shawn Mendes
5. Louis Tomlinson
Only including female artists releasing the best new music, this list of current pop singers features new artists as well as well-known singers, like Selena Gomez and Lady Gaga.
Top 5 Best Female Pop Singers Of 2020 ranked by 101.5k votes

1. Ariana Grande
2. Dua Lipa
3. Taylor Swift
4. Billie Eilish
5. Selena Gomez
The best country music singers with new tracks in 2020 features rising stars, like Ashley McBryde and Gabby Barrett, as well as famous country music legends, like the Chicks, Dolly Parton, Garth Brooks, and Carrie Underwood.
Top 5 Best Country Artists Of 2020 ranked by 5.7k votes

1. John Pardi
2. Chris Young
3. Blake Shelton
4. Garth Brooks
5. Dolly Parton
No cappin', here are the best rappers of 2020 who dropped new albums like Roddy Ricch, Polo G, and Drake.
Top 5 Best Rappers Of 2020 ranked by a whopping 460.9k votes

1. Polo G
2. Lil Baby
3. Pop Smoke
4. Lil Uzi Vert
5. Roddy Ricch
This list of the hottest female rappers in 2020 features artists like Cardi B and Megan Thee Stallion, and new female rappers, like cupcakKe and Tommy Genesis.
Top 5 Best Female Rappers Of 2020 ranked by 12.4k votes

1. Nicki Minaj
2. Megan Thee Stallion
3. Feloni
4. Cardi B
5. Doja Cat
From debuts to anticipated comebacks, here are the best new K-pop albums of 2020 featuring the latest album releases from the biggest groups of the year.
Top 5 Best K-Pop Albums of 2020 ranked by 7.2k votes

1. "BLOOM*IZ" - IZ*ONE
2. "Map of the Soul: 7" - BTS
3. "Dystopia: The Tree of Language" - Dreamcatcher
4. "#" - LOONA
5. "回: Labyrinth" - GFriend
This is just a sample size of the data-driven recommendations based on voting from over 35 million unique visitors per month on Ranker. From every corner of the planet, Ranker keeps a finger on the pulse of the masses, further proving Ranker's continued dedication to exciting original content, curated by the public.
To find out more about all things music related on Ranker, please click here.
About Ranker
Ranker, attracting more than 35 million monthly unique visitors worldwide, is the leader in fan-powered rankings on just about everything. Whatever the topic - TV, movies, video games, sports, brands, food, lifestyle - Ranker puts the vote into the hands of millions rather than a few critics to answer the questions we are most passionate about. Over 1 billion votes now power Ranker Insights, a treasure trove of psychographic correlation data that delivers personalized consumer recommendations ("if you like X, you'll also like Y, Z"), and also audience insights to marketers, studios, and platforms seeking a deeper understanding of consumer tastes and preferences. Launched in 2020 and powered by Ranker Insights, Watchworthy is the only statistically relevant, crowd-sourced TV recommendation app available to consumers. Ranker is listed on 2020's Inc 5000 and Inc. 5000: California Series, Deloitte's 2019 Technology Fast 500 featuring the fastest growing companies in North America and Built In LA's Top 50 Mid-Sized Companies To Work For in 2020. Headquartered in Los Angeles with over 100 employees, Ranker also has an office in NYC.