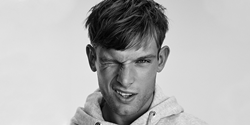 We see Centric as a business partner rather than a software vendor
CAMPBELL, Calif. (PRWEB) April 24, 2020
The Björn Bjorg Group selected Centric Software's Product Lifecycle Management Software (PLM) as the backbone technology for all of its product-related activities. Centric Software® provides the most innovative enterprise solutions to fashion, retail, footwear, outdoor, luxury, consumer goods and home décor companies to achieve strategic and operational digital transformation goals.
Björn Borg is building the #1 sports fashion brand for people who want to be active and attractive. The brand has a distinctive identity and a strong position in established North Europe in its dominant product area, underwear, while rapidly growing other sportswear product lines. With five product areas and sales in around 20 markets, it is essential to have consistent, long-term collaboration.
Mija Nideborn, Designer and Development Director at Björn Borg, says that data accuracy, communication and transparency are at the core of their decision to team up with Centric Software to support their aggressive growth strategy.
"With positive growth, higher demands on transparency and financial control, we outgrew our old PLM system. We had several manual processes and issues with data accessibility. We switched to Centric PLM for a seamless end-to-end workflow with greater visibility, leading to smarter and more strategic product decisions. We're going for the most advanced and complete solution as possible."
Centric PLM combines all product-related data into one easy to use solution. Teams can collaborate all over the world, identify top performing products and gain visibility on margins. "We're improving ways of working and adopting best practices from the insights Centric PLM gives us." says Mija. "We want to be more effective as an organization and we want to be more reliable to our external partners. We see Centric as a business partner rather than a software vendor."
Not even three months after signing, the Björn Borg team is live with Centric PLM. "Now with one source of truth our staff is very happy," says Mija. "we're able to rely on accurate data in real time, allowing us to make quicker and better business decisions and meet our high growth targets."
"We are excited that Björn Borg has chosen Centric PLM as the best fit for their digital transformation needs," says Chris Groves, President and CEO of Centric Software. "We look forward to partnering with The Björn Borg Group in their ambitious growth strategy."
http://www2.ce ntricsoftware.com/l/35842/2018-11-21/rw7kwd [Request a Demo __title__ Request a Demo]
Learn more about Centric Outdoor PLM
Björn Borg (http://www.bjornborg.com)
The Björn Borg Group owns and develops the Björn Borg brand. The focus of the business is underwear and sports apparel as well as the licensing of footwear, bags and eyewear. Björn Borg products are sold in around 20 markets, of which Sweden and the Netherlands are the largest.
The Björn Borg Group has operations at every level from branding to consumer sales in its own Björn Borg stores and e-commerce. Operations comprise brand development and services for the network of licensees and distributors as well as product development in the core businesses, underwear and sports apparel. The Group is also responsible for distribution of underwear and sports apparel in Sweden, England and Finland, as well as footwear in Sweden, Finland, the Baltic countries and Denmark.