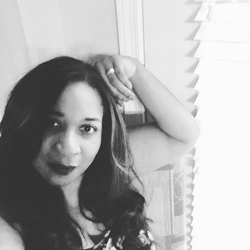 This time we get the story right!
NEW YORK (PRWEB) January 19, 2019
The Black Princess's Story
Her Royal Highness Karen Chatman (Princess Karen), born in Natchez Mississippi, United States of America and the sixth generation Grand Daughter of Prince Abdularahman Ibrahim Ibn Sori (Prince Sori) of Morocco and Guinea; announces her plans to visit Prince Sori's homeland(s) in 2019. Princess Karen will be meeting her Royal family doing the visit and sharing with them her new book, "Chained Free".
"Chained Free", a controversial book, tells the compelling story of Lemmon, a half-breed slave, and his adopted son, Planks, and their living complexities. Their story, their reality, goes beyond the human understanding; that the actual events themselves were stricken from written records. All was not lost however; as the story of Lemmon and Planks will be told as it was shared by Princess Karen's Grandmother Mama Mae, through the generations in secret.
"I could not believe that slaves could have such romances during that time, and that there was an underground society that approved; I have never read a story like Chained Free." -Krysta Thompson
"I wanted to tell the stories that have been over looked in our society and to share these untold stories not only with the world, but to share them in a private setting with my Royal family in Africa so they too can travel the uncharted roads. The roads that lead them to me, and I to them."-Her Royal Highness, Karen Chatman
Princess Karen, born and raised in one of the most famous slave towns in the United States, her unique legacy, her rich filled culture and travels around the world are all captured in "Chained Free".
CONTACT INFORMATION
Office of Princess Karen Chatman
Fatima Al Khouri
404-947-5131
H.R.H.princesskaren(at)gmail.com