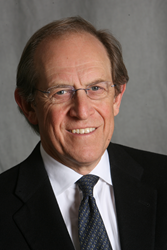 BOSTON (PRWEB) August 28, 2018
Leonard Miller MD FACS is excited to announce that his practice, the Boston Center for Facial Rejuvenation, now offers AccuVein. The noninvasive method for vein detection promises a reduction side-effect and complications, dramatically decreasing bruising and discomfort. Dr. Miller is one of a select few of New England plastic surgeons providing patients with AccuVein cutting-edge technology.
AccuVein can offer optimal detection of veins prior to any procedure. By illuminating hemoglobin within the veins, a roadmap of vessels is created. This display of vasculature allows providers to easily locate and avoid veins, enhancing treatment site selection. AccuVein's innovative technology works well for any patient, regardless of their skin type or ethnicity.
The revolutionary AccuVein applicator is held above the treatment area, clearly depicting all veins without touching the skin. As the provider can then navigate around the maze of vessels, side-effects such as bruising and discomfort are diminished. Avoiding veins also means fewer serious complications, a shorter healing time and higher levels of patient satisfaction.
Dr. Miller couples the AccuVein technology with many of his aesthetic techniques, including injectable treatments like Botox Cosmetic and dermal fillers. He explains, "I have many years of experience in the field of aesthetics, allowing me to manage my patients most effectively." Dr. Miller continues, "(By) having that ability to do a combination of two procedures, one is able to achieve the necessary results without too much risk or downtime."
ABOUT DR. LEONARD MILLER
Dr. Miller is a board-certified plastic surgeon and the founder of the Boston Center for Facial Rejuvenation. With more than 30 years of cosmetic and plastic surgery experience, Dr. Miller is active in developing new, cutting-edge treatments to provide optimal aesthetic results. He was among the first cosmetic surgeons to bring medical microneedling to the United States. Focusing his practice on procedures for the face and neck, Dr. Miller's specialties include the natural facelift, eyelid surgery and liposuction techniques. Dr. Miller also offers noninvasive techniques, including Silhouette Instalift, CoolSculpting, micro fat-grafting, radiofrequency skin tightening and non-surgical neck rejuvenation .
For additional information on Dr. Miller and his associate, Sean Doherty MD, contact the Boston Center for Facial Rejuvenation at 617.735.8735. A patient coordinator is available to answer your question and assist in scheduling a new patient consultation. The Boston Center for Facial Rejuvenation has two convenient offices, one in Boston and one in Brookline. Additional information on vein detection technology can be found on the AccuVein website.
Contact Information
The Boston Center for Facial Rejuvenation
69 Newbury Street, 5th Floor
Boston, Massachusetts 02116
617.735.8735
http://www.leonardmillermd.com