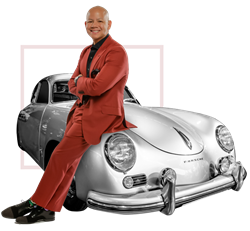 "In tough economic times and in the middle of a pandemic we wanted to give back to the community and economy by helping create opportunities for good people who might have lost a job or been effected by the pandemic thru job creation" said Aaron Rian
PORTLAND, Ore. (PRWEB) September 23, 2020
The Brokerage House Realtors with corporate headquarters in Portland, Oregon and led by CEO Aaron Rian is one of the fastest growing companies in America. With offices currently in Oregon, Washington, Idaho, North and South Carolina as well as Florida, The Brokerage House is opening new offices in Dallas and Houston Texas, Denver Colorado, Scottsdale and Tucson Arizona, Salt Lake City, Utah and Newport Beach and La Jolla California.
The Brokerage House Realtors CEO Aaron Rian says "We have some of the most talented agents, management and staff in the industry. We focus on acquiring the best talent and empowering them with the systems and tools to be effective in their roles. This is what has allowed us to grow at such a rapid pace as a company".
This current expansion is estimated to create 120-130 new positions within the organization.
"In tough economic times and in the middle of a pandemic we wanted to give back to the community and economy by helping create opportunities for good people who might have lost a job or been effected by the pandemic thru job creation" said Aaron Rian
The Brokerage House does not intend to stop expanding anytime soon. After the launch of these markets The Brokerage House intends to open offices in Los Angeles, California, Austin and San Antonio, Texas, Las Vegas and Reno, Nevada and expand into the Montana market.
Aaron Rian said "We anticipate by the close of 2021 we will create an additional 250 jobs thru expansion into these multiple markets".
For more information about The Brokerage House Realtors or to find career positions in your area visit them online at http://www.TheBrokerageRealtors.com