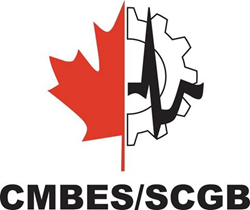 TORONTO (PRWEB) August 01, 2018
The Canadian Medical & Biological Engineering Society has recently completed a study on medical equipment donations from Canada to low resource countries. The study confirms what has been found in studies of donations from other wealthy countries – a high percentage of donated equipment is never put into use by the recipients. The reasons for this are many, including a lack of spare parts and accessories, lack of training, lack of supporting manuals, poor communication between the donor and the recipient hospital, lack of clear equipment specifications, unneeded equipment, and poor donor planning. A simple but all too frequent example is Canadian medical equipment that operates on 110 volts being sent to a country with a 220Volt electrical supply.
In the CMBES study, approximately 80 Canadian organizations and charities involved in medical equipment donations were identified. An online survey was sent to these organizations, and follow-up interviews were conducted with 16 of these.
In addition, through our partnership with the Biomedical Engineering Society of Ghana, we conducted a second survey of 28 health facilities in Ghana, who were recipients of medical equipment donations. Here are some anecdotal responses from recipients: "Some come without spare parts, some arrive not functioning, some come with missing accessories", "Some of the equipment received are obsolete", "The users are not asked what they actually need". Despite these concerns, all respondents agreed that medical equipment donations benefited their organization. But clearly there is much room for improvement.
CMBES provides the following recommendations to overcome the challenges for both parties: extensive consultation with recipient countries to ensure needs are met, careful planning of the entire donation process, and finally monitoring and follow-up to facilitate long term success. It is clear that more effective collaboration and communication between Canadian donor organizations would reap tremendous benefits for recipient countries and create opportunities to economize and improve the effectiveness of medical equipment donations.
This work was carried out with the aid of a grant from the International Development Research Centre, Ottawa, Canada.
To learn more about this project, please contact:
Bill Gentles, PhD., P.Eng., CCE,
Chair, CMBES International Outreach Committee,
25 Alberta Ave., Toronto M6H2R5, Canada
https://www.cmbes.ca/