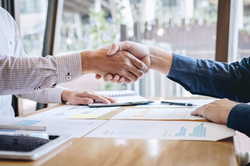 SUDBURY, Ontario (PRWEB) February 27, 2020
The Car Lot etc. takes care of the entire car-buying process in-house so that car shoppers near the Greater Sudbury area don't need to feel the pressure of getting outside loan approval before stepping foot onto the dealership's lot. The Car Lot etc.'s experience with a wide variety of financial institutions helps them provide financing for all credit scores.
Whether customers have good credit, subprime credit or no credit at all, they are eligible to get approval for a car loan. The dealership's team of financing specialists helps tailor a financial package that fits all credit levels. The Car Lot etc. also offers a wide selection of used and pre-owned vehicles so that interested customers can select the model that better adjusts to their budget and needs.
Interested buyers can get pre-approved for financing by filling out an online credit application on the dealership's website. Customers can also arrange a meeting with one of the dealership's credit specialists for a no-obligation consultation and get decisions within two hours. The Car Lot etc. may collect personally identifiable information such as name, postal address, telephone number, e-mail address or social insurance number for the purpose of facilitating a relationship or business transaction.
Individuals looking for additional information on the financing pre-approval process can visit the dealership online, https://www.thecarlot.ca/, or contact a member of the sales team by phone at 705-560-3999. The Car Lot etc. is located at 2231 Lasalle Boulevard, Sudbury, ON P3A 2A9 and is open seven days a week. The dealership's sales department has open business hours from 9 a.m. to 7 p.m. Monday through Friday, from 10 a.m. to 4 p.m. on Saturdays and from 10 a.m. to 3 p.m. on Sundays. Online customer service is open 24 hours a day, seven days a week.