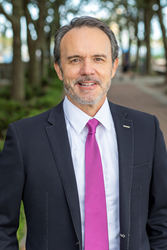 I was drawn to The Cassina Group because of their strong brand throughout the entire Lowcountry
CHARLESTON, S.C. (PRWEB) November 14, 2020
The Cassina Group, the leading boutique real estate firm in Charleston, SC, announces the hire of REALTOR® Henry Robinson. Robinson has had a successful career of selling luxury real estate all over the globe and has returned to the Lowcountry to concentrate on residential real estate sales.
"I was drawn to The Cassina Group because of their strong brand throughout the entire Lowcountry. That strong brand will help me capitalize on my many years of successful real estate sales across the globe," said Robinson.
Prior to joining The Cassina Group, Robinson sold high-end beachfront and golf course real estate at some of the world's top private clubs and resorts in the Dominican Republic, The Bahamas, Belize and Ireland, including The Abacao Club and Cap Cana. He holds dual degrees from Wake Forest University and is originally from Woodstock, NY.
"Henry's global expertise and luxury real estate experience are a great match for The Cassina Group," said Owen Tyler, managing broker and partner of the company. "We couldn't be more excited to have him on board."
The Cassina Group is known as Charleston's innovation-driven real estate firm, with a proven reputation for delivering stronger results though leading-edge technology and building lasting relationships. The boutique company consistently ranks in the top 10 in the MLS and is the leading boutique firm in Charleston, S.C.
For more information on The Cassina Group, please visit http://www.TheCassinaGroup.com.
About The Cassina Group
The Cassina Group is a boutique real estate brokerage with offices in Mount Pleasant, SC and Charleston, SC. The firm is managed by Owen Tyler, partner and managing broker, and founding partners Jimmy Dye and Robertson Allen. Recent awards include top honors from Charleston Magazine, Inc. 5000 and SC Biz News. For more information, visit http://www.TheCassinaGroup.com or call 843-628-0008.