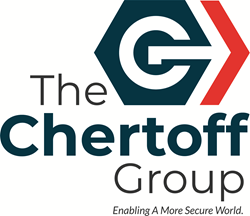 WASHINGTON (PRWEB) March 02, 2021
The Chertoff Group, a global security advisory firm that enables clients to navigate changes in security risk, technology and policy, today announced the appointment of Ambassador Krishna Urs and John Felker to its growing team of Senior Advisors. Their combined experience in the government and private sectors will expand The Chertoff Group's proficiency in the areas of international diplomacy, foreign policy and cybersecurity.
Ambassador Urs is a 34-year veteran of the Foreign Service having retired in September 2020. Most recently he served as the United States Ambassador to Peru from 2017 to 2020. In addition, he also served as Deputy Chief of Mission at U.S. Embassies in Spain, Bolivia, and the Dominican Republic. Urs also spent a portion of his career in Washington at the Department of State where he served as the Deputy Assistant Secretary of Transportation Affairs and Chief Government Aviation Negotiator and as Director of the Office of Economic Policy and Summit Coordination in the Bureau of Western Hemisphere Affairs.
John Felker spent his career working with senior leaders to understand the larger cybersecurity picture as well as the risk and business impact of cyber threats. He is currently the President of Morse Alpha Associates, Inc., a cyber leadership consultancy. Previously he served as Assistant Director for Integrated Operations at the Cybersecurity and Infrastructure Security Agency (CISA) within the Department of Homeland Security where he focused on integrated operations across the Agency that extended to Regional CISA elements, intelligence, operational planning and mission execution with emphasis on risk mitigation and response efforts. Felker also previously worked as Director of Cyber and Intelligence Strategy for HP Enterprise Services and spent 30 years with the United States Coast Guard where he held the position of Deputy Commander, Coast Guard Cyber Command.
To learn more about The Chertoff Group, visit https://www.chertoffgroup.com/
About The Chertoff Group
The Chertoff Group is a global advisory services firm focused on security and risk management. The firm applies security expertise, technology insights, and policy intelligence to help clients build resilient organizations, gain competitive advantage, and accelerate growth. Through the firm's Strategic Advisory Services Practice Area, The Chertoff Group offers comprehensive security assessments, risk management strategies, policy and planning frameworks, and ongoing monitoring services to help clients anticipate, prepare for and build capabilities necessary to navigate today's complex threat environment. For more information about The Chertoff Group, visit http://www.chertoffgroup.com or follow us on LinkedIn and Twitter.