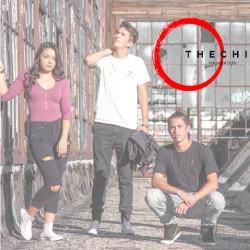 Mickey Chi, co-chair of the foundation states, "Starting from the ground up in any situation is a challenge, but it's almost impossible if you don't have the resources or even know where to begin. That's the gap our foundation plans to fill."
NEW YORK (PRWEB) May 26, 2021
The Chi Foundation, a New York-based non-profit organization focused on entrepreneurial education working with at-risk teens, announced the launch of their operations. The foundation aims to help these individuals by educating them on how to build businesses which in turn will impact their communities and the world.
The challenge that the at-risk population face is that nobody teaches them about the power of building a business. More than likely they don't get the support or resources to accomplish that. Building a business is not just a way to help the community at large, but it provides a space to inspire the next generation to change the world. This leads to generational legacy which empowers at-risk teens the opportunity to learn a new skill and build confidence. Additionally, it challenges them to have the audacity to break the cycle, think differently, and provide an opportunity to change the trajectory of their lives.
Mickey Chi, co-chair of the foundation states, "Starting from the ground up in any situation is a challenge, but it's almost impossible if you don't have the resources or even know where to begin. That's the gap our foundation plans to fill." Chi also says the inspiration for the foundation was born from the familial legacy of giving back. For generations, the Chi family has been impacting communities. It started with two brothers who taught an entire village how to grow and harvest rice. The brothers then taught the village how to turn the rice into a self-sustaining business. Today the philosophy and love of contributing to society is an ember that continues to burn bright. One that is a passion of the Chi family.
About The Chi Foundation:
The Chi Foundation is a non-profit organization that focuses on providing mentorship and entrepreneurial education to underserved and at-risk populations, empowering them to start businesses that impact the world.
For additional information about The Chi Foundation visit http://www.chifoundation.org or follow The Chi Foundation on Instagram @thechifoundation