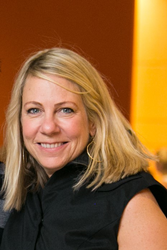 CRESTED BUTTE, Colo. (PRWEB) September 06, 2020
Inc. magazine revealed that The Child Care Success Company is No. 3764 on its annual Inc. 5000 list, the most prestigious ranking of the nation's fastest-growing private companies. The list represents a unique look at the most successful companies within the American economy's most dynamic segment—its independent small businesses. Intuit, Zappos, Under Armour, Microsoft, Patagonia, and many other well-known names gained their first national exposure as honorees on the Inc. 5000.
Kris Murray, President and Founder of the Child Care Success Company, shares her thoughts on receiving this award: "I am proud and honored to be ranked on the Inc. 5000 list. Every day we strive to make a huge difference for thousands of child care leaders! Impact. Outside the Box. Passion. Integrity. Fun. These are the 5 core values of our company. Around here, we live and breathe them. Having those values guide us towards huge growth has been an incredible ride. And I want to thank our amazing clients and my incredible team for being a part of this 10-year journey. Together we made this possible."
"The companies on this year's Inc. 5000 come from nearly every realm of business," says Inc. editor-in-chief Scott Omelianuk. "From health and software to media and hospitality, the 2020 list proves that no matter the sector, incredible growth is based on the foundations of tenacity and opportunism."
About The Child Care Success Company
The Child Care Success Company, headquartered in Crested Butte, Colorado, empowers child care leaders to succeed and live their best lives by providing industry-leading early childhood business coaching, training and services. The company's mission is to positively impact the lives of one million children by working with leaders to transform early learning businesses around the globe. They serve clients in the U.S., Canada, U.K., Australia, New Zealand, and more.
The Child Care Success Academy mastermind coaching program is the biggest way that the company helps business owners. They aso hold an annual conference (The Child Care Success Summit ™) that is 100% focused on the business side of child care. In addition, Kris Murray hosts a weekly podcast (Child Care Rockstar Radio) bringing inspiration and the latest industry trends to our listeners. Other ways they serve clients is through their library of books, free webinars, and speaking at other industry conferences.