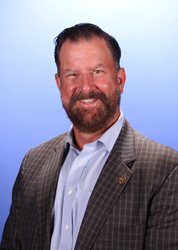 Jeff's experience directly lines up with our strategic vision and dedication to fulfilling our client's needs.
CARLSBAD, Calif. (PRWEB) October 11, 2018
The Compliance Group (TCG) is pleased to announce the addition of Jeffrey Flory as Senior Vice President of Sales. Flory, who most recently served as Senior Vice President of Risk and Compliance Solutions at First American, brings a wealth of industry experience to TCG as a results-driven sales and business development executive. Flory has established himself as a client focused leader capable of building long lasting partnerships and helping clients achieve effective organizational change through technology.
"We are excited to have Jeffrey join the TCG team. His experience directly lines up with our strategic vision and dedication to fulfilling our client's needs," said Annemaria Allen, TCG CEO. "His extensive industry experience is grounded in operational understanding, along with a comprehensive knowledge of quality control and risk solutions. We look forward to leveraging this background in conjunction with his sales relationship expertise to help build on TCG's role in the industry."
Flory has extensive mortgage industry leadership experience, including both Accredited Mortgage Professional (AMP) and Certified Mortgage Banker (CMB) designations. His operational proficiency extends to audit services, with an emphasis on post-close QC, pre-funding, pre-purchase, compliance and MERS. His more recent efforts have focused on providing sophisticated fraud and risk solutions to lenders and servicers nationwide. Flory spent the majority of his career at Option One Mortgage, where he held key roles in their correspondent and wholesale lending divisions, with responsibilities extending to sales, operations, and technology. "TCG is distinctively positioned as the premier compliance and quality control partner. I look forward to joining Annemaria and the TCG team to expand their presence within the industry."
About TCG:
At its heart, The Compliance Group is a service-oriented company supported by unrivalled expertise. The TCG mission, since inception, is to provide quality service to clients, while offering cutting edge solutions that resolve the complexities of today's compliance and credit risk. TCG is passionate about assisting all types of financial institutions within the mortgage industry. Applying decades of compliance experience, expertise and common sense, TCG assists clients in easily navigating evolving regulatory channels. To learn more, visit http://www.thecompliancegroup.net.