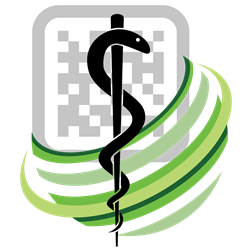 WASHINGTON (PRWEB) February 05, 2019
The Consortium for Universal Healthcare Credentialing (C4UHC), together with more than 45 healthcare suppliers, providers, and vendor credentialing organizations, has successfully completed the process of certification to develop ANSI (American National Standards Institute) Standards for healthcare supplier credentialing through NEMA, an ANSI Standards setting body.
Supplier representatives that provide services or products to a hospital and may require access to secure areas are required to comply with healthcare credentialing requirements. Currently, the cost to comply with these diverse and duplicative requirements has been estimated at over $1 Billion annually which adds to the overall cost of healthcare without quantifiable benefit to patients. Standardized credentials, when adopted by the hospitals, and met by hospital suppliers will help reduce this excess cost to the healthcare industry while streamlining the process to ensure access to products and services utilized in patient care.
Personal and sensitive information from the supplier's employee must be protected by the provider, supplier and credentialing organizations. Adopting the ANSI Standards will minimize the exposure of this information while meeting the hospital credentialing requirements.
Next steps will be to expand the pilot national representative registry aligned with the ANSI Standards which will allow access to validated credentials of supplier representatives.
ANSI approval was received on January 11, 2019. A copy of the ANSI/NEMA SC 1-2019 Standard for Supplier Credentialing in Healthcare will be available March 2019. To obtain a copy, please click the following link: http://www.nema.org/standards.
More information on Healthcare Credentialing Standardization can be found at http://www.C4UHC.org.
The Mission of the Consortium for Universal Healthcare Credentialing (C4UHC) is to streamline the health care industry representative credentialing process in a manner that will protect patient safety and confidentiality, eliminate duplicative efforts and costs, and meet the needs for both suppliers and health care providers. The Consortium looks to accomplish this goal by solidifying written and data standards for credentialing, promoting adoption of such standards nationwide, and creating an interoperable process to communicate those standards.