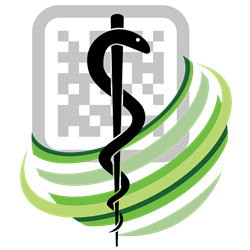 CHICAGO (PRWEB) August 13, 2018
The Consortium for Universal Healthcare Credentialing (C4UHC, a not for profit industry association) will host a vendor credentialing Fall Summit in Chicago, Illinois on October 25th and 26th. The Summit, which focuses on the future of vendor credentialing, will demonstrate how the C4UHC is streamlining the vendor credentialing process by creating universal standards and developing a National Representative Registry to increase accuracy, protect personal data, eliminate unnecessary cost and ensure compliance.
Focus on patient safety and confidentiality is as strong as ever. However, a continued lack of vendor credentialing standards leads to duplicative effort, wasted labor and increased healthcare costs. To address this, a diverse group of stakeholders, including healthcare providers, suppliers, and vendor credentialing organizations, is working with the C4UHC to develop consensus-based standards for vendor credentialing based on the American National Standards Institute (ANSI) process. The C4UHC has implemented a pilot program using these standards in conjunction with the newly developed National Representative Registry, a universal system for determining representative credentials are accurate and secure.
At the October 2018 Summit, the C4UHC will share preliminary results from the pilot program and provide an update on the ANSI standards development process. The final program agenda for the Summit will be available soon; current program topics include:
Supplier Credentialing Support Team – Design and Best Practices
Legal issues/considerations related to vendor credentialing
Alignment to Joint Commission and other requirements
A Vendor Marketplace of service providers aligned to the standards and interoperable process will be open during the Summit.
Who Should Attend?
Hospital/Providers

Lead/Manager for Vendor Credentialing Department
Privacy Officer
Compliance Officer
Supply Chain/Materials Management
Security
Risk Officer
Medical Device and Pharmaceutical Companies

Lead/Manager for Vendor Credentialing Department
Privacy Officer
Compliance Officer
Human Resources
Training Contact
Medical Contact
Sales Operations
Sales / Service
Management
Government Affairs
The registration link and exhibitor/sponsorship information for the C4UHC October 2018 Summit as well as information on Consortium membership are available on the Consortium website: https://www.C4UHC.org/.
The Mission of the Consortium for Universal Healthcare Credentialing is to streamline the health care industry representative credentialing process in a manner that will protect patient safety and confidentiality, eliminate duplicative efforts and costs, and meet the needs for both suppliers and health care providers. The Consortium looks to accomplish this goal by solidifying written and data standards for credentialing, promoting adoption of such standards nationwide, and creating an interoperable process to communicate those standards.