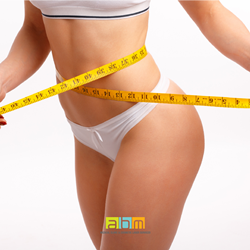 BEAUTIFUL RESULTS WITH NON-INVASIVE PROCEDURES
WOODLAND HILLS, Calif. (PRWEB) September 06, 2019
The reviews from patients of ABM Medical Clinic who have had the Contoura procedure are tremendously positive! The high success rate for this non-invasive and pain free fat loss system, has patients booking their sessions and recommending this procedure to everyone looking to lose the unwanted fat in problem areas.
Contoura uses state of the art technology incorporating radio frequency and heat to rid the fat in problem areas. The entire process takes about 10 minutes a week in six sessions that are spread out over time. The Contoura Method has also been shown to improve skin elasticity, adding in new collagen making those stubborn areas smoother and silki, while stopping the growth of adipose tissue without any downtime. That translates to less fat, more sculpt!
The team at ABM, Doctors Maryam and Mina take care of each of their patients, ensuring that Contoura will have long standing benefits along with a diet regimen. Both doctors work closely with their patients, making sure that each person has the precise results they came in to treat.
Starting at $400 with discounts available on packages, Contoura is the perfect gift for anyone. The procedure that takes such minimal time can be done during a lunchbreak! For more information and to book your consultation call ABM (818) 222-8042.
Social media:
Facebook: https://www.facebook.com/abmmedical/
Twitter: https://twitter.com/abmmedical
Instagram: https://www.instagram.com/abmmedical/
ABM Medical
ABM Medical Clinic performs laser skin resurfacing, Botox® treatments, dermal fillers such as Restylane, and other cosmetic procedures. What makes ABM different is that it is operated exclusively by licensed Medical Doctors. Furthermore, ABM offers a full suite of general medicine and even urgent care on both an appointment and a walk-in basis. http://www.abmMedical.com