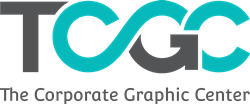 The Corporate Graphic Center helps businesses communicate critical information and offers support and resources to their customer base.
DAVIE, Fla. (PRWEB) May 18, 2020
The Corporate Graphic Center (TCGC) announced that it will expand its social distancing printing and PPE offerings to assist businesses in communicating new policies sparked by COVID-19.
"We are committed to leading the way in social distancing signage during this time of economic uncertainty for businesses," said Gaby Thierer, CEO and founder of TCGC.
The company offers social distancing products, including:

Floor decals to indicate social distancing measures
Outdoor signage such as sidewalk signs, car magnets, yard signs, flags, and banners
Indoor posters and window clings
Stickers that communicate proper hygiene techniques, including how to cover coughs and hand-washing reminders
But more than social distancing signage, TCGC helps businesses like restaurants, gyms, salons, and spas with solutions as they start to reopen and must follow health and safety guidelines. TCGC also offers:
PPE, including masks, gloves, and hand sanitizer
Clear partitions
Sneeze guards
FDA-approved personalized fabric masks
Touchless keys
The main goal of TCGC's social distancing signage and PPE products is to help businesses stay profitable during this uncertain time, while communicating to audiences how much they care.
"TCGC helps businesses communicate critical information and offers support and resources to their customer base," Thierer said.
The full impacts of the COVID-19 pandemic are still unclear. Businesses across the country are closing their doors temporarily or for good, and unprecedented numbers of American workers are claiming unemployment benefits. As more states and cities transition back to normal in responsible and safe ways, effective signage related to the virus and social distancing measures is more important than ever.
Social distancing signage is a new concept for Americans and U.S. businesses, but they are important and relay necessary procedures to keep people safe.
These signs are especially crucial for essential businesses like medical treatment centers and grocery stores. These community resources need effective ways to communicate social distancing guidelines as recommended by government officials to keep patrons safe and healthy.
Social distancing signs from TCGC communicate:
Instructions, such as how far apart to stand in line
Tips for health and safety, including how many seconds to wash hands and how to prevent the spreading germs
Information like new business hours or showcasing necessary licenses and approvals for a business to continue to operate
TCGC consults with businesses about their specific needs and customers. Strategies for promotional and informative printings are created based on each company's goals. COVID-19 response suggestions speak to the best form of social distancing that each business offers, and they incorporate logos and brand names.
"TCGC helps your business become part of the healing process that the country is just beginning," said Thierer.
About TCGC:
TCGC is the leader in social distancing signage and has been in business in South Florida for 18 years, helping local businesses enhance their profits with the right products.
In addition to social distancing signage, TCGC provides work-from-home solutions and remote activity solutions. A variety of PPE mask offerings help customers comply with state orders, including FDA-approved masks, antimicrobial masks, and multi-functional bandanas.
To view all your social distancing printing options, visit the TCGC website.