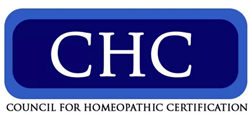 The system automatically guides users through all steps of our process, saving hours of administrative time. The configuration and onboarding processes were amazing and well beyond my expectations. I was able to process my recertification in less than two minutes!
LOS ANGELES (PRWEB) August 20, 2020
Certemy, a leading provider of professional certification management software for certification boards, announced today that the Council for Homeopathic Certification (CHC) has selected Certemy to automate certification applications, recertifications, and exam registrations for homeopaths throughout North America.
"Certemy provides an all-in-one solution for managing certification, recertification, and exam application processes," said Tami Herndon, Executive Director for the Council for Homeopathic Certification. "The system automatically guides users through all steps of our process, saving hours of administrative time. For one inclusive price, Certemy offers great functionality, secure data storage, professional tech support, and a fresh, streamlined user experience. The configuration and onboarding processes were amazing and well beyond my expectations. I am also a CHC certificant — using our new Certemy system, I was able to process my recertification in less than two minutes! "
WHAT PROBLEMS WILL CERTEMY SOLVE FOR CHC?

Certemy is replacing the CHC's decades-old digital database built in FileMaker Pro. The new solution will solve many problems with the old system, including:
Poor user experience — The CHC's old database did not function well and had unclear navigation. As a result, users would get frustrated and abandon the process, leading to high attrition.
Too much time lost to system issues — CHC Admin spent hours helping users with technical issues and system outages.
Expensive updates and fixes — Modifications and repairs of the old system required an outside developer's time at a high hourly rate.
Costly data storage — With their old system, CHC paid for data storage twice — investing in both FileMaker Pro and Google Drive — due to unreliable database performance.
WHY DID CHC CHOOSE CERTEMY?
After investigating a custom home-grown solution and other third-party solutions, CHC settled on Certemy for the following reasons:

Fixed, affordable cost — As a smaller association with limited funding, CHC needed a solution with affordable and predictable pricing. Certemy offers annual all-in-one pricing that includes implementation, training, support, and monthly platform updates. CHC chose Certemy's five-year plan that allows its certificant base to grow without extra per-person costs for the next five years.
Ease of Use — CHC needed a solution that would be easy for its staff and recovery operators to learn and use. Former program administrators designed Certemy based on their intimate knowledge of the credentialing process and the typical problems encountered during application and renewal processes.
Ease of Change — Thanks to Certemy's simple administration interface, CHC can make site updates themselves, knowing that Certemy tech support is on-call to help them with tasks beyond their capabilities. CHC also appreciated that Certemy is a cloud-based Software-as-a-Service (SaaS) solution, which means global system updates are automatic — one less thing for CHC to do.
Data storage — Coming from a system with high data storage costs that grew over time, CHC appreciated that Certemy's all-in-one pricing includes unlimited data storage.
LEARN MORE
Learn more about Certemy's professional certification management solution at certemy.com/solutions/professional-certification-management-software. To see a short video of Certemy in action, visit certemy.com/l/certification-management-product-tour-video.
ABOUT THE COUNCIL FOR HOMEOPATHIC CERTIFICATION (CHC)
Formed in 1991 and incorporated in 1992, the CHC is a 501(c)(6) non-profit organization that certifies individuals who meet and maintain recognized professional standards and ethical competence in classical homeopathy. Assisting the general public in choosing appropriately qualified homeopaths, the CHC envisions healthcare systems that include access to certified classical homeopathic practitioners. The CHC is a member of the Institute for Credentialing Excellence (ICE) and, as such, follows the distinction of providing professional certification as a voluntary process by which individuals are evaluated against predetermined standards for knowledge, skills, or competencies. Learn more at homeopathicdirectory.com.
ABOUT CERTEMY
Certemy is a leading provider of cloud-based software-as-a-service (SaaS) solutions for professional credentialing and compliance management.
Our mission is to help our customers streamline mission-critical data and document-intensive business processes through a combination of best-in-class workflow automation and document management coupled with new technologies, such as machine learning, and predictive data analytics. Our platform helps our customers become more efficient, transparent, and agile while reducing IT costs and administrative burdens.
Certemy delivers the lowest cost of ownership for any comparable solution with predictable Software-as-a-Service (SaaS) pricing with no implementation, training, or change fees. We also provide the only certification management solution that allows board staff to change application and renewal processes without IT help or programming. Our platform scales to support boards of every size — from those managing a few hundred professionals to those managing over 100,000.
An active member of the credentialing community, Certemy is a proud member of The Council on Licensure, Enforcement and Regulation (CLEAR), the Institute for Credentialing Excellence (ICE), and the Association of Test Publishers (ATP). Learn more about Certemy at certemy.com.