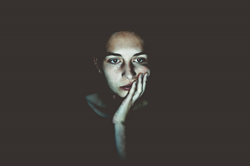 For hospitals with the capacity to attend to it, now is an opportune time to improve the performance of existing patient-pay portfolios and prepare for better long-term financial performance after the crisis has passed - Kevin Fleming, CEO, Loyale Healthcare
LAFAYETTE, Calif. (PRWEB) April 01, 2020
Across the country, hospitals are hurting. Those that are actively engaged in treating COVID-19 patients are struggling to secure life-saving material such as personal protective equipment (PPE) for front line care givers, ventilators for COVID-19 patients and sufficient testing capacity to assist in allocating stretched resources. Hospitals and other care providers that ordinarily deliver outpatient surgery or elective procedures are cancelling or postponing procedures, idling physicians and staff and cutting off essential operating revenue. Just one example is Oregon Health & Science University, which last week projected a possible loss of $50 million a month due to COVID-19 "based on a reduction of net patient revenue and shift to more government payments and less from commercial."
Aggravating the financial distress, the costs associated with treating COVID-19 patients represents a considerable net loss for hospitals. According to a summary of analysis from Strata Research published last week, "hospitals will lose an average of $1,200 per case with some providers losing between $6,000-$8,000 on the high end." Even with the 20% higher reimbursement rates proposed in the CARES Act stimulus bill, "nearly all hospitals would lose an average of $2,800 per COVID patient." These financial stressors were confirmed In an ABC News report titled, "In the middle of the coronavirus crisis, some hospitals fear financial ruin."
On the other side of the healthcare financial equation, patients too now suddenly find themselves in extraordinary financial circumstances. Employers in food service, hospitality, retail and other nonessential public-facing sectors have sent laid-off or furloughed employees home by the millions. For many of these employees, routine household expenses are now troublingly out of reach. It's too early to say how many of these millions were among the more than half of Americans who were already avoiding healthcare because of cost. But it's safe to say that cost-related aversion to care is up.
The solutions to a financial crisis of this scale will be many and varied, affecting each of the stakeholders listed above. After having just committed $100B to healthcare providers to assist with COVID-19 related costs, it's too early to know if, how or when the government will step back in to offer additional support to financially beleaguered healthcare providers. But for hospitals with the capacity to attend to it, now is an opportune time to improve the performance of existing patient-pay portfolios and prepare for better long-term financial performance after the crisis has passed.
Hospitals looking to optimize patient pay performance to help mitigate the damaging effects of COVID-19 would do well to study car companies. Days after the crisis began, most car companies began offering delayed payment options to existing vehicle owners, and assurances to potential new car buyers who are worried about taking on financial exposure in an uncertain time. Carmakers have been proactive - first by taking steps to reduce their car owners' anxiety about their next car payment. And by doing so, winning customer good-will and improving the probability that the car loan will not end up in default. The problem hasn't been solved, of course. New car demand remains low and production has been slowed or stopped. But their actions should serve to improve payment performance, stimulate sales and engender customer loyalty.
Healthcare needs its own patient financial engagement strategy to deal with this crisis. Modeling the automakers, healthcare's COVID-19 Patient Financial Engagement strategy might look something like this:
1. Providers reach out electronically (for cost and scale purposes) to all patients with balances, and especially those on payment plans - to notify them that collection timetables for affected individuals are being relaxed and inviting them to adjust their payments to better suit their circumstances
2. Providers promote the effort and leverage their websites and patient financial portals to communicate the above to visitors and to facilitate patient self-service
3. When possible on the patient portal, provide the patient with the tools to adjust payments on their own without having to engage valuable staff
4. To engage non-urgent incoming patients financially, move the registration and financial clearance processes online, reducing physical contact, patient travel and staff workload
5. For online registrations, offer financial incentives for patient payments made in advance or at the point-of-service. Discounts off the estimated or adjudicated price are most common
6. Continue to leverage electronic communication channels (email, text, chat) throughout the crisis, sharing relevant information and demonstrating compassion as the crisis evolves, such as recent announcements from health systems CommonSpirit, Advocate and Providence St. Joseph temporarily suspending billing for COVID-19 and announcements from Cigna, Humana and others that they are waiving member cost sharing for members receiving inpatient treatment for the virus.
As described, these six steps rely heavily on technology to communicate and interact with patients. But even without the technology to execute these strategies, they can be conducted using existing personnel and systems according to each facility's needs and objectives. Longer term, the ability to automate and optimize functions associated with patients' financial experiences will lead to long-term improvements in financial performance and patient engagement.
By proactively reaching out to patients with existing balances and encouraging patients to pay early if they are able, hospitals will provide much needed relief to healthcare consumers - improving the probability of payment and encouraging new admissions (and revenue) where and when it makes sense. These are small steps, but any progress toward better financial performance in the midst of this crisis is better than none. We're here to help.
Kevin Fleming is the CEO of Loyale Healthcare
About Loyale
Loyale Patient Financial Manager™ is a comprehensive patient financial engagement technology platform leveraging a suite of configurable solution components including predictive analytics, intelligent workflows, multiple patient financing vehicles, communications, payments, digital front doors and other key capabilities.
Loyale Healthcare is committed to a mission of turning patient responsibility into lasting loyalty for its healthcare provider customers. Based in Lafayette, California, Loyale and its leadership team bring 27 years of expertise delivering leading financial engagement solutions for complex business environments. Loyale currently serves approximately 12,000 healthcare providers across 48 states. Loyale is proud to have an enterprise-level strategic partnership with Parallon which includes the deployment of Loyale's industry leading technology at all HCA hospitals and Physician Groups.