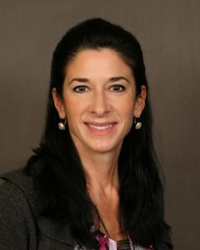 I am so excited to join this thriving practice and looking forward to providing attentive, personalized dental care to my new patients, says Dr. Robyn McCalla
SANDY SPRINGS, Ga. (PRWEB) January 23, 2020
Dr. Dan Myers and The Dentist Centers Sandy Springs are thrilled for Dr. Robyn McCalla to become a new member of their professional dental staff. The Dentist Centers is a state-of-the-art family practice, offering a wide range of services, including general dentistry, cosmetic dentistry, emergency dentistry and restorative dentistry, all in a relaxing, comfortable environment.
As a new addition to the team, Dr. Robyn McCalla will be able to share her expert knowledge, talent and skills with the practice. She is a caring dentist and is responsive to patients' needs, providing respect, trust and communication. Originally from New York, Dr. Robyn McCalla and her family relocated to Georgia in 2015. Dentistry became a passion after becoming a dental assistant, and then a registered dental hygienist in 1989. To further her career in dentistry, Dr. McCalla graduated from the School of Dental Medicine at Stony Brook, receiving her dental degree in 1995. After dental school, she continued her dental education by participating in and completing a hospital based general practice residency in 1996. Dr. McCalla is an active member in many professional organizations, including the American Dental Association, Georgia Dental Association and the North West District Dental Society.
"I am so excited to join this thriving practice and looking forward to providing attentive, personalized dental care to my new patients," says Dr. Robyn McCalla
More about The Dentist Centers:
The friendly, professional team at The Dentist Centers Sandy Springs offers cutting-edge dental services for all ages. In addition to general dentistry, cosmetic dentistry and restorative dentistry, they provide an expansive menu of additional services. These services include emergency dentistry, dental implants, bone grafting, Invisalign, laser dentistry and dermal fillers. The experienced dentists at this practice are highly-skilled in reconstructing smiles to be aesthetically pleasing and fully functional.
The practice is currently accepting new patients at the Alpharetta and Sandy Springs locations. For more information about Dr. McCalla or the services offered at The Dentist Centers in Sandy Springs, please visit http://www.thedentistcenters.com or call (404) 382-5798.