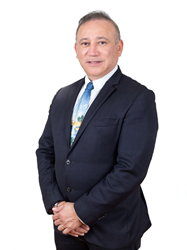 CANCÚN, Mexico (PRWEB) March 16, 2021
The Dolphin Company, the largest park operator in Latin America and the #1 swimming with dolphins company in the world, announced its admission as a regional member to the World Travel and Tourism Council (WTTC), a body that represents the private sector of this industry globally.
Tourism is one of the main sources of income for developing countries and is so relevant worldwide, that it generates 1 in 10 jobs and represents 10% of the World GDP.
As a member of the WTTC, The Dolphin Company will actively participate in decisions and projects that promote the development of the sector, raising awareness about the importance and potential of travel and tourism.
"Being part of the WTTC will allow us to collaborate directly with the advocates in the world of tourism, of which we are part, and it will be an opportunity for The Dolphin Company to join ideas and efforts with the network of nations, organizations and companies that boost and promote the travel and entertainment industry", said Eduardo Albor, CEO of The Dolphin Company.
On the other side, Gloria Guevara Manzo, President and CEO of the WTTC, welcomed The Dolphin Company and assured that it will count on all the support of the organization to strengthen the travel and tourism sector.
It should be noted that more than 200 members of the travel and tourism industry belong to the WTTC, from airlines and airports, to independent hotel and hotel groups, tour operators and retail travel agents, online distributors, cruise companies, investment companies, insurance groups and representatives of the technology industry.
Finally, Eduardo Albor said: "Our current presence in Europe, the United States of America, Mexico, the Caribbean and South America, allows us to understand some of the global challenges facing the tourism and leisure industry. In this sense, our participation in the WTTC will be, not only an opportunity to better understand how to face these challenges, but, of course, also to share our ideas and experiences with colleagues in the sector".